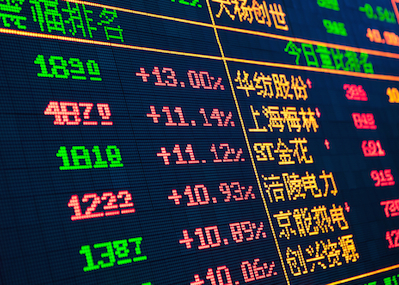 Hong Kong-based asset management firm OP Investment Management Ltd. (OPIM) says it plans to invest up to US$250 million in emerging onshore Chinese hedge fund managers to help them expand businesses offshore, according to a company announcement.
OPIM will partner with parent Oriental Patron Financial Group (OPFG), a Hong Kong asset manager, to raise capital and invest in early stage regional emerging hedge fund managers who have built their track record on its platform.
The program will be especially beneficial to onshore Chinese managers looking to expand their strategy offshore, where they will have unrestricted access to global instruments whilst maintaining their edge in China research.
"Believe it or not, the China-focused asset management industry is at the doorstep of a renaissance period. Sure, PRC saw massive outflows in 2015, and yes, regulation has accelerated as a result, driving investors and managers into the global space," says Alvin Fan, chief executive officer of OPIM.
"At the same time, we're confident fund flows will return. Between the instability in the EU post-Brexit and peak valuations in US, there will be a tremendous amount of transitional liquidity returning Asia," he added.
OPIM favors non-traditional hedge fund strategies in particular, such as quant. The firm also believes in the sophistication of Chinese hedge fund managers, saying that some talent in Shenzhen and Shanghai are competitive at a global level.
OPIM launched a program for emerging managers in January and is scheduled to have launched 12 funds by the end of the third quarter.
OPIM recently signed a partnership with Academia Capital Management (Shenzhen)'s Charles Wang, who was previously senior partner at Acadian Asset Management and CEO of E Fund Management (Hong Kong).
The parties are scheduled to launch an actively managed offshore global version of Academia's quantitative China long-short strategy during the fourth quarter.
Philippe Zhang, previously with AXA Investment Management, also partnered with OPIM to launch a global macro multi-asset fund later this year.