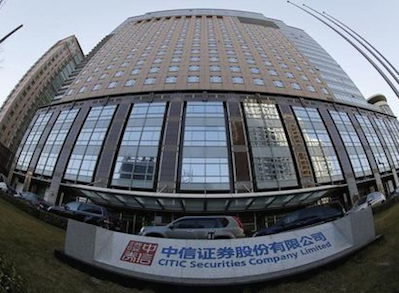 China is the only country where investment banking revenues grew during the first nine months, while all other countries in the world's top ten largest investment banking market saw revenues decline year-on-year, according to data released by Dealogic.
By client nationality, China's investment banking revenue increased 27% year-to-year to US$6.2 billion during the first three quarters, while global investment banking revenue fell 10% to US$53.3 billion, the lowest level since 2012.
China Securities led the first nine months China investment banking revenue ranking, with a 6.5% wallet share, followed by CITIC Securities with 6.3% and Guotai Junan with 4.2% share.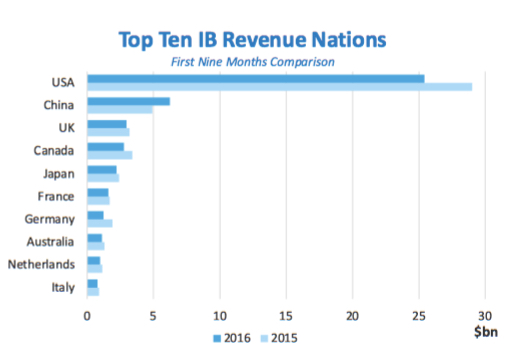 Globally, debt issuance was the only segment to see an increase, up 3% to US$16.5 billion in the first nine months. Corporate investment grade bond revenue hit a record high of US$9.7 billion, with third quarter revenues of US$3.3 billion the highest quarter on record.
Global M&A revenue fell 7% to US$16.6 billion but was still the fourth highest first nine month total on record behind 2015's US$17.9 billion, 2008's US$17.5 billion and 2007's US$20.8 billion.
After three consecutive year-on-year increases, global M&A deal volume fell 22% to US$2.55 trillion.