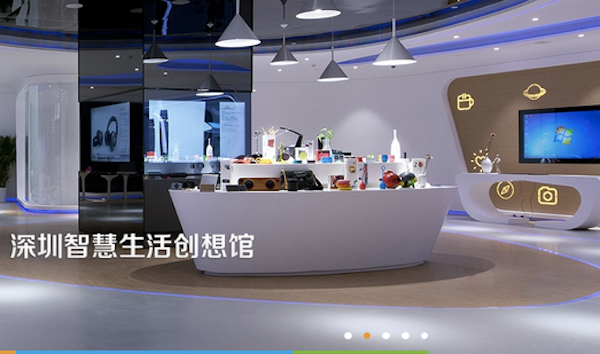 Companies in China's manufacturing hub of Shenzhen are already having to adjust to higher labor costs, electricity bills and taxes, but many say restrictive trade policies threatened by U.S. president Donald Trump are their primary concern for 2017.
As part of his campaign promise to bring jobs back the America, the newly sworn-in 45th U.S. President has threatened to levy punitive duties on goods made in China of up to 45%to the U.S. and potentially label China a currency manipulator. Either move would put additional pressure on Chinese manufacturers already suffering from escalating costs and competition.
"Companies are making razor thin margins, they are very cautious in their investments and expenses, but most are still holding on," Peng Peng, deputy president of Guangdong Provincial Reform And Development Research Institute, told Chinese media. "But what will happen after president Trump is the biggest uncertainty."
Rising labor costs is currently the biggest headache for enterprises in Shenzhen. On average, labor costs have jumped 50% to 60% during the past three years in the coastal city adjacent to Hong Kong. Shenzhen ITC Technology Co., Ltd., a manufacturer of telecommunications testing equipment, said it is currently paying mid-level engineers RMB10,000 (US$1,459) per month, compared to RMB6,500 (US$948) three years ago. A technician working in its factory now demands RMB6,000, up from RMB4,000 (US$584) per month three years ago.
Labor costs in China have jumped five-fold from 2005 to 2015, according to a report by Deloitte. Labor costs have increased 15 times since 1995. As a result, some companies in Shenzhen are spending 15% of expenses on labor, up from 10% in 2014, further squeezing profit margins.
Some manufacturing companies are already moving to India or other Southeast Asian countries, where factory worker's costs are around half or one third of that in Shenzhen. President Trump's plans to provide incentives to support U.S. manufacturing could further trouble the Chinese manufacturing hub's conditions.
Other headwinds for manufacturers in Shenzhen are high energy costs and rising taxes. Electricity costs, for example, are around two or five times more expensive than those in the U.S. In the U.S. state of Texas, electricity is around RMB0.2 (US$0.03) per kilowatt-hour, compared to RMB1 (US$0.15) per kilowatt-hour for enterprises in Shenzhen.
Shenzhen-based rollable display developer Royole Corporation, backed by IDG Capital, Shenzhen Capital Group and others, is building a new production line with hundreds of pieces of equipment running at the same time. Founder Liu Zihong told Chinese media that electricity costs will be one of the company's major expenses.
"We expect very high electricity bills, because our equipment will be running 24 hours a day and 365 days a year," Liu said. "For sizable manufacturers (in Shenzhen), monthly electricity expenses of up to tens of millions of RMB (RMB10 million=US$1.46 million) are not that uncommon."
Companies are also under pressure to pay higher taxes and a myriad other fees. Mandatory social security payment and insurance costs associated with employees add to rising labor costs. Many say that they have not felt the benefit of a tax overhaul implemented last May to replace existing revenue-based levy to a value added tax scheme, designed to encourage factories to innovate. A Shenzhen robotics company told Chinese media that it paid RMB400,000 to RMB500,000 on an annual revenue of RMB10 million, with 90% of the taxes paid in value added tax, according to Chinese media reports.
But many in Shenzhen remain optimistic. Liu Zhixiong, chairman of 3Nod Group, a home audio and smart home company based in Shenzhen, said it is not that easy for the U.S. to regain manufacturing jobs back. "The biggest bottleneck in the U.S. is labor. There is simply not that many factory workers there," he told Chinese media. In addition, U.S. labor costs are still around 2.57 times higher than those in China, despite years of hyper growth.
The Shenzhen government has also realized that the path forward for the seven-million-person metropolis is to climb up the value chain to become an innovation center, instead of serving as the world's factory. In August, Shenzhen carved out a 70 square kilometer-land in Baoan district reserved for advanced industries, research and development and innovation. The once quiet fishing village now harbors higher aspirations.