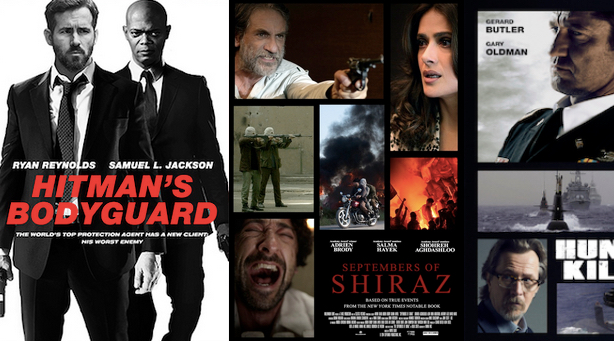 Chinese film and TV producer Recon Holding has agreed to acquire a majority stake in U.S. independent movie production house Millennium Films, as Chinese capital continues to seek out and purchase top entertainment and cultural assets around the world.
Best known for its action-film franchise properties The Expendables, Olympus Has Fallen, London Has Fallen and Rambo, Millennium has generated over US$1.2 billion in worldwide box office revenues since 2011.
Recon, based in Yixing, near Shanghai, will acquire a 51% majority stake in Millennium for US$100 million. Recon will have the opportunity to acquire the remaining 49% shareholding in the future, according to an announcement.
"China is emerging as the world's largest market for premium filmed entertainment, and we see enormous value in placing the Chinese market at the forefront of our global strategy," said Messers Avi Lerner and Trevor Short in the announcement.
"Our films have experienced considerable success in China and in other markets around the world, and we feel there is significant value in partnering with an astute, experienced, and well-connected partner to help us execute our long-term strategy of making commercial movies for the global market place," they added.
The company's upcoming film slate includes The Hitman's Bodyguard, starring Ryan Reynolds and Samuel L, Jackson, Escobar, starring Javier Bardem and Penelope Cruz, and Hunter Killer, starring Gerard Butler and Gary Oldman.
Under the terms of the deal, Shenzhen-listed Recon will acquire a majority ownership interest in Millennium Films including its nearly 300-film library.
Dr. Tony Xia, chairman of Recon Group, Recon Holding's parent and owner of the Aston Villa Football Club, will serve as chairman of Millennium. Avi Lerner will act as chief executive officer of Millennium, while Trevor Short will serve as chief operating officer.
"This is an incredible opportunity for us to build upon Millennium's premium brand by accessing a film market in China that continues to experience a period of unprecedented growth," said Tony Xia, chairman of Recon Group.
The transaction is expected to close during the second quarter of 2017, subject to the satisfaction of certain closing conditions.