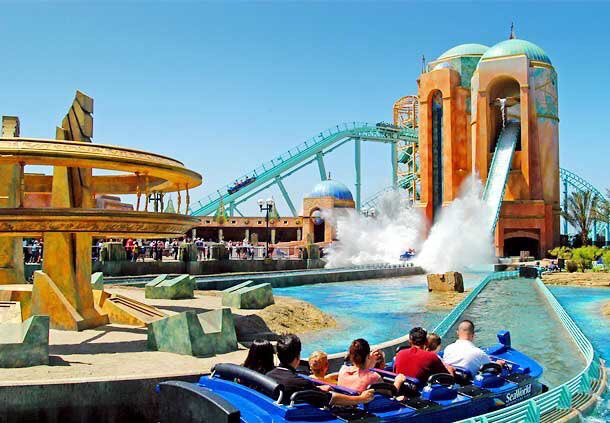 A unit of Chinese conglomerate Zhonghong Zhuoye Group Co., Ltd. has agreed to acquire an approximately 21% stake in New York Stock Exchange-listed SeaWorld Entertainment, Inc. with an eye to bring the theme park concept into China.
Zhonghong Group, a Shenzhen-listed holding company focused on real estate, leisure, tourism and culture industries in China, will acquire the stake at a price of US$23 per share from funds affiliated with Blackstone Group for a total consideration of US$429 million.
At the same time, SeaWorld will advise Zhonghong exclusively on the concept development and design of theme parks, water parks, and family entertainment centers to be developed and operated by Zhonghong Holding, including exclusive rights in China, Taiwan, Hong Kong and Macau.
"We are delighted to engage with SeaWorld to bring this iconic, world-class family entertainment brand to China. SeaWorld's commitment to inspiring guests to protect animals and our oceans is increasingly relevant to people all around the world," said Yoshikazu Maruyama, president of Zhonghong Group's American operation.
Upon closing of the transaction, SeaWorld will increase the size of its board to 11 and Zhonghong executives Yoshikazu Maruyama and Yongli Wang, chief strategy officer of Zhonghong, will join the SeaWorld board.
Zhonghong's stake in SeaWorld is subject to a lock-up period of two years. It is also limited to buy more than 24.9% of SeaWorld's outstanding shares without the approval of the independent directors of SeaWorld's board and other restrictions.
"Zhonghong Group is making a significant, long-term investment in SeaWorld, reflecting their appreciation of the strength of our brand, our potential to grow the company and a shared commitment to protect wildlife and the environment," said Joel Manby, president and CEO of SeaWorld Entertainment, Inc.
The transaction is expected to close in the second quarter of 2017. Blackstone and its affiliates will no longer hold any interests in SeaWorld or have seats on SeaWorld's board afterword.
Yoshikazu Maruyama, formerly global head of location based entertainment for DreamWorks Animation SKG, joined Zhonghong Group recently to lead its U.S. operations.