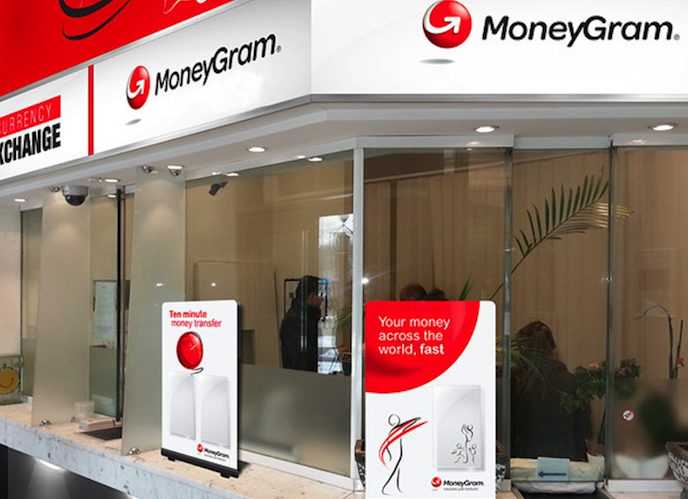 After one month of resistance, China's Ant Financial Services Group finally agreed to increase its offer to acquire U.S. money transfer company International Inc. to US$18 per share in cash, 36% higher than its initial offer and 18.4% higher than a rival bid from Euronet Worldwide Inc.
The new deal, which has the backing of MoneyGram's board and 46% of its voting shareholders, values the company's common and preferred stock at US$1.2 billion and would provide approximately US$320 million in additional cash to MoneyGram's stockholders.
Unless American payment firm Euronet, which last month offered US$15.20 a share for MoneyGram, decides to offer an even higher price, the Ant Financial-MoneyGram transaction is likely to move toward the finish line as scheduled.
The US$18 offer represents a premium of approximately 64% to MoneyGram's volume weighted average share price over the prior three month period before January 25, 2017, the day before the original Ant Financial-MoneyGram deal was announced.
"As I have stated previously, we believe this transaction will significantly benefit consumers throughout the world who depend on innovative and reliable financial connections to friends and family," said Alex Holmes, chief executive officer of MoneyGram. "We share Ant Financial's commitment to successfully completing the transaction, which will allow us to grow our business, making money transfers easier for customers and providing a wider selection of services for the agents who serve them around the world."
"We look forward to joining forces with MoneyGram, which will add valuable cross-border remittance capabilities to the Ant Financial ecosystem, serving our more than 630 million users globally," said Doug Feagin, president of Ant Financial International. "Over the past few months, we have enjoyed working closely with the MoneyGram team and remain committed to our plans to invest further in the MoneyGram business. We plan to grow the U.S.-based team and create even greater opportunities for the MoneyGram community as we pursue our shared vision of global inclusive finance in an increasingly digital era."
Following the completion of the transaction, MoneyGram will operate as an independent subsidiary of Ant Financial and retain its brand, management team, IT infrastructure and headquarters in Dallas, Texas. All of MoneyGram's current procedures and protections related to data security and personally identifiable information will remain intact.
The transaction is still subject to the approval of MoneyGram stockholders, who will vote on May 16, obtaining remaining regulatory approvals, including the clearance of the transaction by the Committee on Foreign Investment in the United States (CFIUS), and other customary closing conditions. The deal is expected to close in the second half of 2017.
In January when Ant Financial and MoneyGram announced an agreed deal, the Chinese payment and financial services firm stated that the acquisition would allow itself to provide various services to an additional network of 2.4 billion bank and mobile accounts worldwide.
The Chinese financial tech giant has been expanding internationally to seek additional venues of growth, as it faces market share erosion at home from Tencent Holdings Ltd's Wechat payment platform and other rivals.
Ant Financial already owns minority interests in Indian and Thai payment companies Paytm and Ascend Money, as part of strategic partnerships to help expand the use of online and mobile payment in those countries.