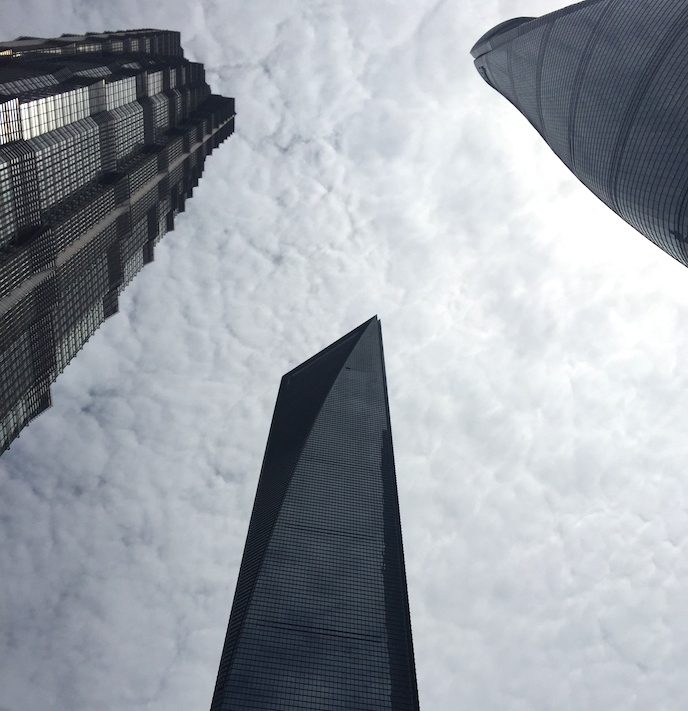 Shenzhen-based Kingkey Group, a privately held Chinese property developer, is planning to build a 760-meter-high skyscraper that would be 128 meters taller than Shanghai Tower, currently China's tallest building. When completed, it would also be the world's second tallest building after Dubai's Burj Khalifa Tower.
It's still uncertain if the plan can obtain approval from regulators and various government agencies, including Shenzhen's airport, which could ask the developer to lower the structure to ensure flight safety. Beijing has also asked provinces and cities to rein in the race to build skyscrapers across the country.
Already, two projects are expected to be completed this year topping the 632 meter-high Shanghai Tower and claiming the title of China's tallest building. The Ping An International Finance Center in Shenzhen will stand as high as 660 meters when built, while Wuhan's Greenland Center revised design mid-way during construction to add another 30 meters to reach 636 meters in height when finished.
Of the world's 139 buildings that reach a height of 300 meters and more, China has 64 buildings on the list or a 46% share of the total. United Arab Emirates has 26 buildings or a 19% share, while the U.S. accounts for 19 or a 14% share of the total.
Economists have found that the completion of a region's tallest building tend to coincide with the peak of an economic cycle, and is often followed by a period of economic downturn. But in China, the race to build the tallest skyscraper has continued for decades, and shows no signs of slowing down.
The proposed Kingkey Jingdu Hotel in Shenzhen will comprise three towers, including a 169-floor office block, a 130-floor building for offices and apartments, and a 45-floor office building, according to a plan published by Shenzhen's Luohu district.
Founded in 1994, Kingkey is controlled by founder Chen Hua, an entrepreneur from Zhanjiang city in Guangdong province, and his brother Chen Hui. The Chen brothers built Kingkey 100 Tower in 2011, Shenzhen's tallest building back then. The brothers held the title as the owner of Shenzhen's tallest building for only five years, after Ping An Finance Center was completed last year.
Chen Hua, who reportedly held strong desires to build and own the tallest buildings – in Shenzhen or in China, told visitors that he believes that the plan will get government's blessing, according to Chinese media reports. The skyscraper is tentatively named as The Gate To China.