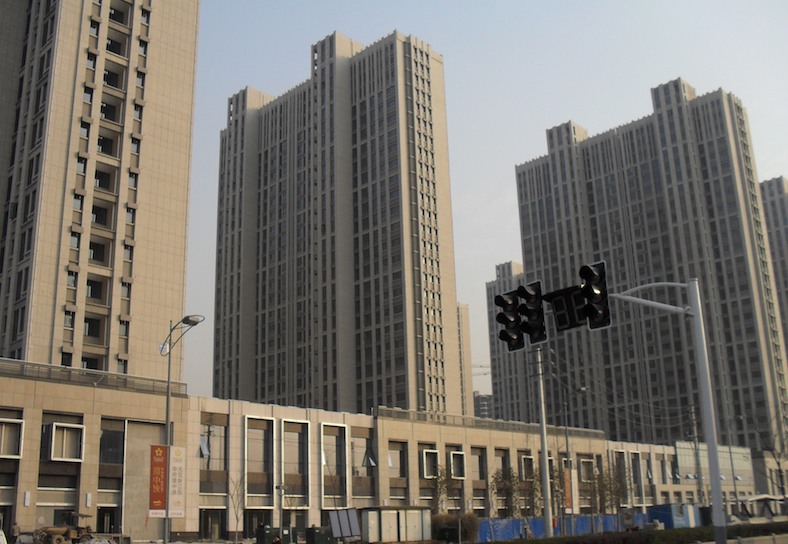 China accounted for nine of the ten cities worldwide with the fastest annual home price increases, with Nanjing topping the rankings with average prices ending last year up 41.1%, according to a new report issued by property consultancy Knight Frank LLP.
Chinese cities would have dominated the entire top ten ranking had Wellington, New Zealand, where prices hiked 23.7% in 2016, not nudged Shenzhen out of the tenth spot. Shenzhen saw prices increase 23.5% last year.
Property price growth in China greatly contributed to global price hikes. House prices worldwide increased by an average 6.6% in 2016, the fastest rate in three years. However, excluding Chinese cities, the index would have increased by only 4.9% in 2016.
"The dominance of major Chinese cities at the top of the 12-month price growth rankings has led to increased moves by policy makers to cool these markets off with tougher home purchase restrictions and tighter lending criteria," said Nicholas Holt, Head of Research for Asia-Pacific at Knight Frank. "These measures, coupled with more stringently imposed capital controls, could push more capital into some of the smaller Chinese cities, some of which are suffering from significant supply overhangs."
"Hong Kong's home prices rose a more modest 4.2% last year, as the government implemented various cooling measures. However, the government's announcement in April of a 15% stamp duty levy on first-time home-buyers purchasing multiple flats is not expected to drag down home prices, as these transactions make up less than 5% of total sales. High land prices and strong housing demand will lend support to home prices, which are expected to rise a mild 5% in 2017," said David Ji, Director and Head of Research & Consultancy Greater China at Knight Frank.
The firm's Global Residential Cities Index tracks the performance of mainstream house prices across 150 cities worldwide, 47 of which are from the Asia-Pacific region.
Elsewhere, the cities of Auckland and Vancouver, which were New Zealand and Canada's stellar performers for several years, have now been outpaced by their respective rivals, Wellington and Toronto. Auckland and Vancouver saw prices jump 12.4% and 17% last year, while Wellington and Toronto witnessed 23.7% and 19.8% price increases respectively.