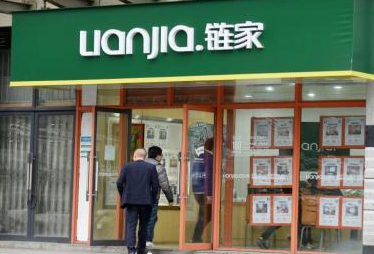 China's second biggest property developer China Vanke Co., Ltd. has agreed to invest RMB3 billion (US$440 million) in Lianjia, a Beijing-based online real estate agency, deepening the existing partnership between the two companies.
It's unclear how large a stake Vanke has acquired in Lianjia. In January, Hong Kong-listed Chinese property developer Sunac China Holdings Ltd. acquired a 6.25% stake in Lianjia for RMB2.6 billion (US$375 million). At that time, Lianjia was valued at RMB41.6 billion (US$6 billion) post-money.
In an announcement, Vanke said that it is optimistic about the future of Lianjia, which is backed by Huasheng Capital, Baidu Inc and Tencent Holdings Ltd.
The two companies have had a long and close partnership. In 2014, Lianjia became Vanke's strategic partner in property sales and online marketing. A year later, the pair jointly established a renovation and furnishing company called Vanlian to provide renovation and furnishing services to homeowners.
"The two companies have cooperated previously on a wide range of areas. The investment indicates that their trust and confidence in each other have solidified, and Lianjia has proven its ability to grow," said Yan Yue, a director at E-House China's research institute. "The investment amount is large, but it is within expectations."
The move is another step in Vanke's efforts to expand investments and diversify its businesses into services surrounding second-hand home buying. Vanke's president Yu Liang has said in the past that China's property market had evolved beyond the point where people can achieve out-sized returns by staying in one place.
Founded in 2010, Lianjia operates one of the largest home sales and rentals platforms in China. It cover over 36 cities including Beijing, Shanghai, Guangzhou and Shenzhen. The company claims to have a 7% market share in China's online and offline real estate services market.
It previously raised a RMB6 billion (US$926 million) series B round last April from Huasheng Capital, Baidu Inc. and Tencent Holdings Ltd. Lianjia was valued at RMB36.8 billion (US$5.31 billion) post-money at that time.
As of the end of 2016, Lianjia recorded 1,000 deals per month in Beijing, and around RMB500 million (US$72 million) in revenues.