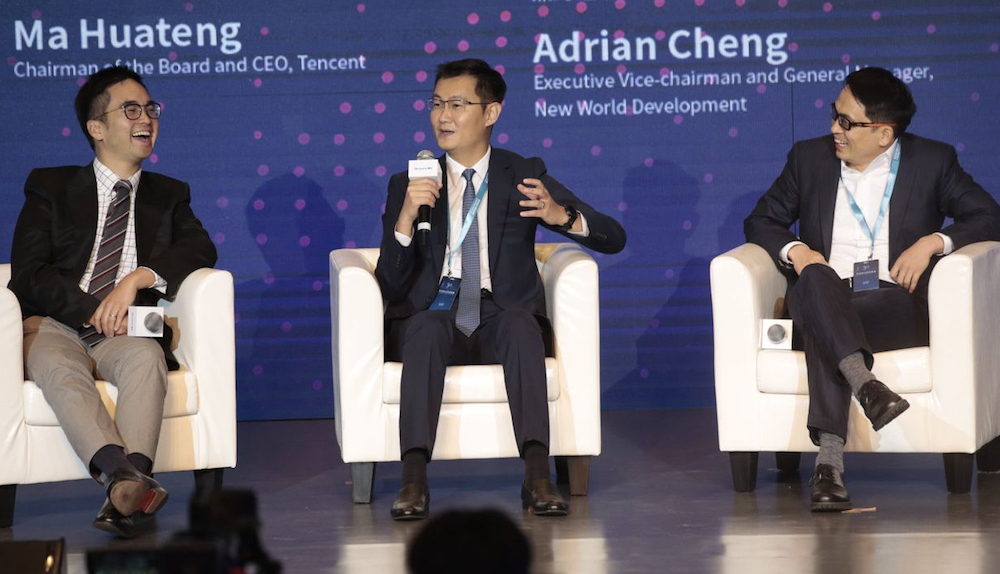 Wang Wei, chairman and founder of Chinese express delivery firm SF Express, yesterday shared his thoughts on possible missed business opportunities resulting from his insistence on being one of the most private billionaires in China.
"I used to think it is enough to produce a great product. But ten years later, this resulted in the difference between two companies, one worth HK$2 trillion and the other worth HK$200 billion," Wang said yesterday during an event hosted by Tencent Holdings Ltd. in Hong Kong.
As of today, Hong Kong-listed Tencent has a market capitalization of HK$2.65 trillion (US$340 billion), while Shenzhen-listed SF Express has a market cap of RMB212 billion (US$31 billion).
Wang, who in February was ranked as China's third richest person after his company completed a back-door listing, said he only agreed to join yesterday's event after Tencent's founder and CEO Pony Ma spent several months convincing him to attend. Wang's current wealth is valued at US$20 billion.
Since founding SF Express in Guangdong province in 1993 at the age of 22, Wang has never given any media interviews expect for one terse Q&A session with state-owned Guangzhou Daily. He has also refused to attend any public events in order to maintain his privacy. SF Express, similarly, raised only one round of investment from mostly state-backed private equity funds, before completing its IPO.
"To embrace the concept of openness or not can create huge difference in the long term," Wang said during the event celebrating the integration of Hong Kong, Macau and Guangdong province. "Ten years ago, I thought Tencent's only product was QQ, a tool to chat up girls. But now, I can't help but wonder why the difference (between my company and Tencent) is so enormous."
Wang said his intense focus on creating the best product internally came at the cost of perhaps not paying enough attention to the external environment and future industry trends. "I like to go biking by myself on weekends, while Pony invites dozens of people to go hiking, that creates vastly different perceptions," he said.
Tencent was founded in 1998, five years later than SF Express, but has grown into a technology giant with the world's largest social networking mobile app in terms of users, and the world's largest digital gaming operator. The company also owns China's largest online reading platform, largest digital music group, and the second largest Internet financial operator.
There are early signs that SF Express is considering a different path to fuel its future growth. Last month, the company was rumored to be in deal talks with Baidu Inc.'s food delivery unit, Baidu Waimai. It has also established a network of self-service package drop-off and pick-up stations called Hive Box, and spun it off to raise external venture funding, a common practice among tech companies.