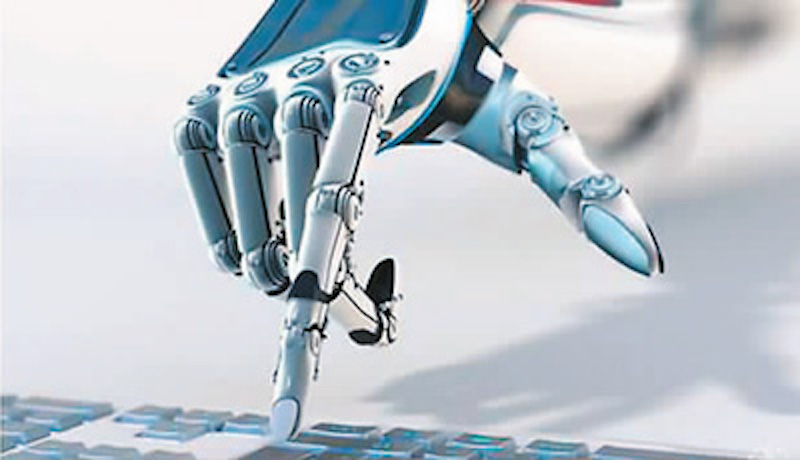 Artificial intelligence (AI) could accelerate China's economic growth rate from 6.3% to 7.9% before 2035, by transforming the nature of work and opening new sources of value and growth, says Accenture in a new report.
The study compares the size of China's economy in 2035 in a baseline scenario, which shows expected economic growth under current assumptions, and an AI scenario, which shows expected growth once the impact of AI has been absorbed into the economy. As a new factor of production, AI is poised to boost China's gross value added (GVA) by US$$7.1 trillion by 2035.
The report also finds that AI has the potential to boost China's labor productivity by 27% by 2035, driven by innovative AI technologies that enable people to make more efficient use of their time. AI can drive growth via intelligent automation, labor and capital augmentation.
"AI could be a game changer for China's industries," said Frank Chen of Accenture. "To harness its potential, industry leaders will need to synthesize AI into their strategies and create a new playbook for AI…Industries will need to shift from doing things differently, to doing different things."
Manufacturing, agriculture, forestry and fishing, wholesale and retail are the three industry sectors that will benefit most from the application of AI in China, with boosts in their annual GVA growth rates by 2 percentage points, 1.8 percentage points and 1.7 percentage points, respectively, by 2035, according to the study.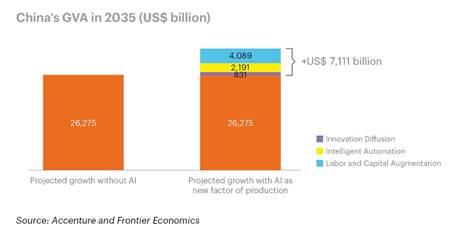 "China has already made great leaps in the development of AI and our research shows that it has the potential to be a powerful remedy for slowing growth," said Chuan Neo Chong, chairwoman of Accenture Greater China. "However, as with any catalyst, it is important to remember the challenges and the risk of unintended consequences. Stakeholders must prepare themselves intellectually, technologically, politically, ethically and socially for the promise of AI."
Companies should design responsible AI systems with built-in accountability, and while policymakers should address perceived downsides of AI by helping groups disproportionately affected by changes of employment and income, says the report.