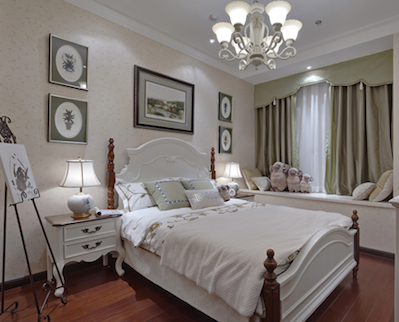 Chinese conglomerate Gome Holdings Group has led a RMB216 million (US$31 million) series C round in iKongjian, a home renovation online-to-offline (O2O) start-up.
The deal is one of only a few investments in Chinese O2O start-ups this year, as investors withdrew from business models that require intense capital spending to gain scale. Gome's investment reflects its expectation that the home renovation sector has enormous growth in the future, as property investment in China grew 6.9% in 2016.
Founded in 2014, iKongjian provides economical home renovation services via the Internet and promises fast completion. It allows customers to make home renovation orders online and monitor the whole process via their smart phones, which relieves the homeowner from the hassle of on-site supervision.
The start-up currently operates in 28 cities including Beijing, Shanghai, Guangzhou and Shenzhen. The company claims that its revenue reached RMB1 billion (US$140 million) last year, completing renovation projects for 12,000 apartments.
iKongjian previously raised a RMB135 million (US$21 million) series B round from Shunwei Capital, Greenwoods Investment and Share Capital in 2015. It raised a RMB60 million (US$8 million) series A round from Shunwei Capital in 2014.
The company will need to compete with Tubatu.com, the leader of the home renovation O2O sector in China. The US$2 billion company last raised a US$200 million series C round from Chinese location-based services provider 58.com Inc., Sequoia Capital and Matrix Partners in 2015, at the height of the mobile Internet boom.