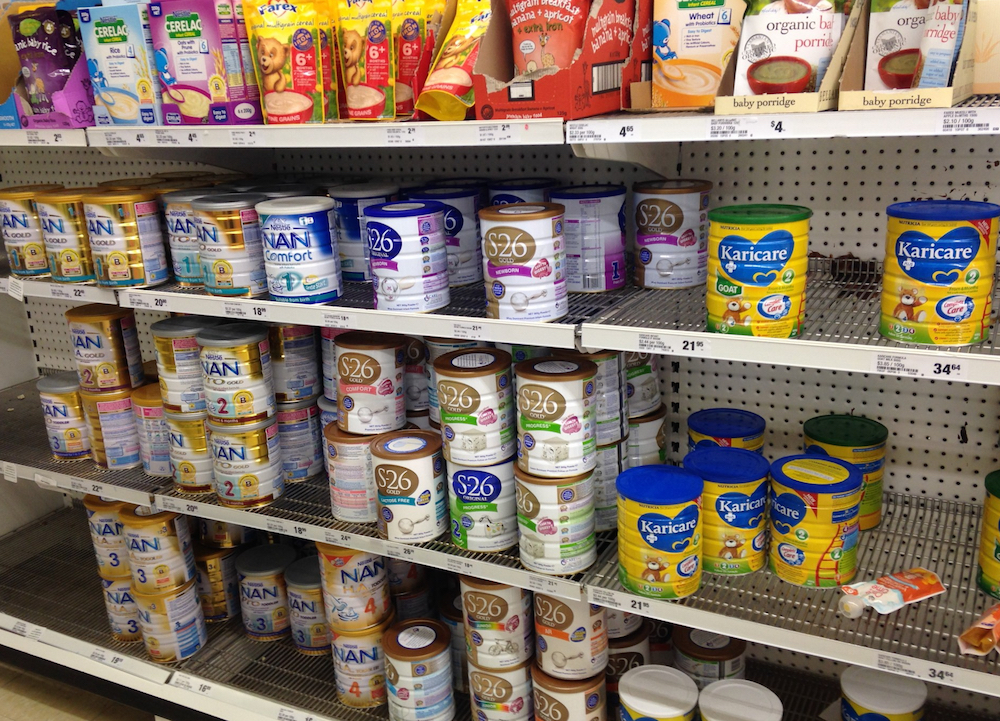 Mason Financial Holdings Ltd., a Hong Kong-listed financial services company, has agreed to acquire an 80% stake in Australian baby formula distributor Blend and Pack Pty Ltd. for A$80 million (US$61 million).
The Hong Kong firm, which teamed up with Australian consumer products exporter Wattle Health Australia Ltd. to facilitate the deal, aims to expand Blend and Pack exports to China, where consumers put a premium on Australia's dairy products.
Mason Financial previously invested in Aiyingdao, a mother-infant-children products retailer operating in Southern and Eastern China. The investment in Blend and Pack will help create a vertically integrated supply and distribution chain, the firm said in a statement.
Upon completion, Mason Financial and Wattle Health will own 75% and 5% of Blend and Pack, respectively. Existing shareholders will hold the remaining 20% stake.
"Blend and Pack is one of the eight Australian infant formula manufacturers accredited by CNCA (Certification and Accreditation Administration of the People's Republic of China) to produce infant formula for export to the Chinese market and is one of the few independent infant formula manufacturers in Australia," said Alex Ko, CEO of Mason Financial.
"We believe that the increasing demand for pediatric nutrition products from the mainland China market due to the recently announced two-child policy, will translate into immense growth opportunity for Blend and Pack," Ko added.
The company said it plans to expand the types of products imported from Australia to China into a full range of healthcare and mother-child care products, as well as other consumer food products.