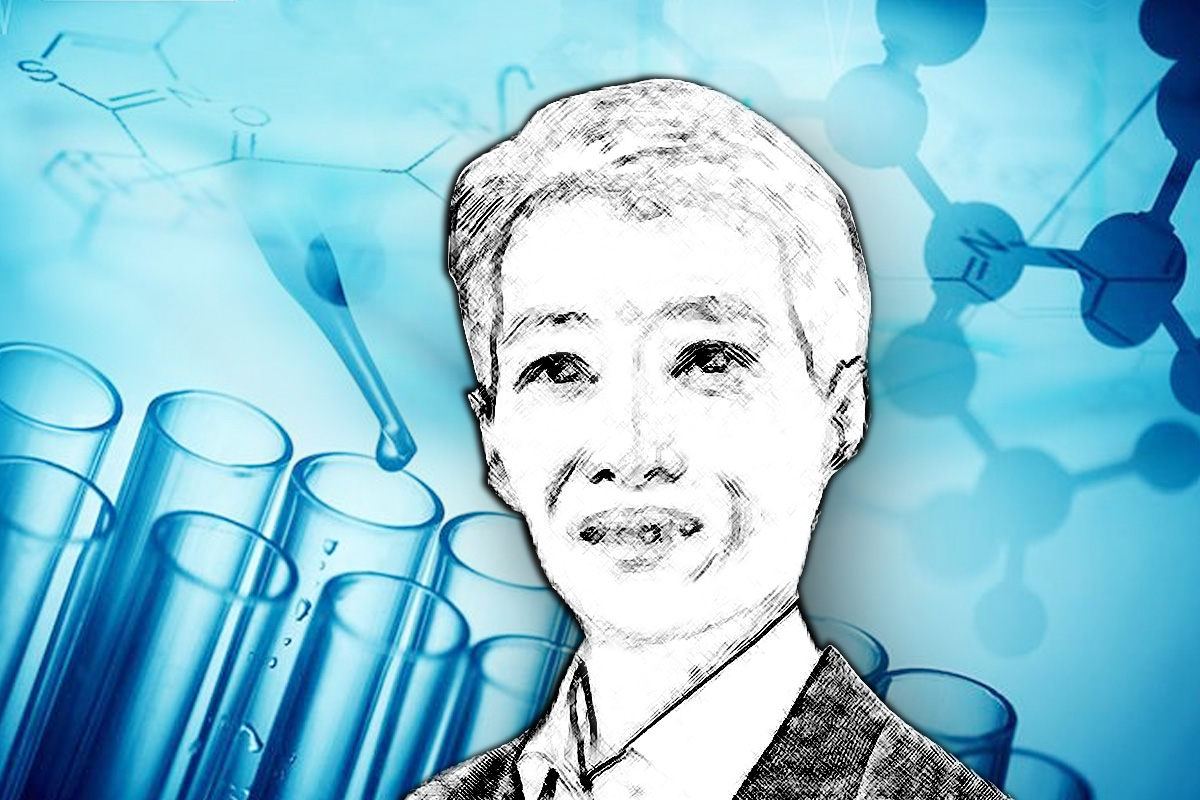 China's healthcare sector is seeing a flood of new capital from from non-professional investors such as Chinese coal mining and factory bosses, according to James Huang, a managing partner at Kleiner Perkins Caufield & Byers (KPCB) China, who focuses on life sciences. As a result, valuations have become excessive, forcing more experienced investors to adopt new strategies to get ahead of the "dumb money."
Huang, a long-time healthcare investor who previously worked at Vivo Ventures, say one strategy is to seek earlier stage investments to try to find true innovators. He often finds himself on university campuses talking to professors and top researchers, discovering and potentially backing pioneering research teams at the earliest possible stage an investor could go in.
A pharmaceutical veteran who has worked at GlaxoSmithKline, Bristol-Meyers Squibb and ALZA Corp., Huang told China Money Network that half of the companies he's invested in have achieved exits. And having made 15 investments in China since 2007, Huang believes that only professional healthcare investors and industry professionals can achieve long-term success in the sector. As for the "dumb capital" chasing hot deals, it will slowly be washed out of the market.
Read an edited interview Q&A below. Also subscribe to China Money Podcast for free in the iTunes store, or subscribe to our weekly newsletter.
Q: What are some major trends emerging in China's healthcare industry?
A: I think what is happening in China's healthcare market is really exciting. The China Food and Drug Administration (CFDA) initiated a major reform program around 18 months ago. There are sweeping changes in the way traditional generic drugs file for approval, what's required for approval, and how new branded products can start clinical trials and "green channels" for certain breakthrough therapies.
For example, the time that companies have to wait for CFDA approval of HIV products they developed or discovered could be shortened to less than six months from the current two to three years. The new policy currently only applies to the HIV area, but CFDA is going to expand it to all the therapeutic areas for drug innovation.
As a result, CFDA can greatly reduce its workload, and focus on the truly innovative drugs. That's really exciting, because patients in China can now enjoy true generic drugs with lower prices.
Q: Did the shortened approval time lead to even higher valuations for Chinese innovative drug companies?
A: Well, it not only influenced the valuations, but also could increase the success rate of those companies. In this industry, time is money. To develop a new product is expensive. If you're successful, the payoff is very high, but if you don't have a good product, you want to kill it as soon as possible, so that they can start to focus on other new products.
Q: With the new policy proposals and the emergence of a new wave of innovative drug start-ups, do you think China has a chance to become a leader in innovative drug development globally?
A: In some medical technology areas, China is actually taking a leadership position, such as gene sequencing. China has the world's largest gene sequencing service company, BGI Genomics Co., Ltd. With more multinational companies coming to China and utilizing service providers like BGI, there exists more collaborations between young Chinese tech companies and foreign institutions. Also, for the very first time, CFDA reforms are allowing multinational clinical trials to be conducted, so we'll see more cooperation between Chinese and foreign hospitals and medical schools.
For the past few years, China has allowed companies to conduct central laboratory services for clinical trials. One company, a pioneer in the area is called Kindstar Global, offers central laboratory services for both hospitals and pharmaceutical companies conducting multinational clinical trials. If the standards in China and western countries can be standardized, it will allow more companies to conduct clinical trials in global settings. That will support innovation in healthcare in China.
Q: Healthcare has become a highly sought-after sector with many new investors flowing into the space. How do you deal with the very high valuations you see in the industry?
A: Nowadays, even traditional industries, like mining, textile and manufacturing, are trying to invest in healthcare, which is leading to high valuations. So you not only need to invest at earlier stages, like we are now going to university professors and researchers, but you also have to truly focus on innovation.
If you take a look at the U.S, the number of companies in the biotech sector that have completed IPOs is larger than the number of technology, media and telecom companies that have completed IPOs. If you take a further look at those public biotech companies, the average time between the company's establishment to its IPO is less than five years. So companies that focus on innovation are embraced by investors, no matter in the U.S. or China. Zai Lab (a Shanghai-based innovative biopharmaceutical company), in which we invested in at the very beginning, completed an IPO in five years.
In addition, seven out of the ten companies that I invested in over the past five years have received offers to be acquired. If you focus on innovation, you will see a lot of opportunities to be acquired also.
Q: What are some key factors that you look at when you screen companies, besides innovation and founders' experience?
A: Here in China, there is perhaps over-investment in the oncology area, while some other therapeutic areas are maybe under-invested. Disease from hypertension to heart failure, from diabetes to respiratory diseases, from infectious diseases to depression anxiety are affecting the Chinese population, and (taking a contrarian approach) we focus on these areas.
For example, a very interesting thing in China is that we consume a large amount of chicken and shrimp, which were heavily treated with antibiotics (during their growth). Also, antibiotics are way over-prescribed by doctors in China. This has really affected the antibiotics resistance profile of bacteria among the Chinese population. So this could potentially be a great area to invest.
We also look at some other (less favored) areas like T-cell therapy, where foreign investment is restricted in China. T-cell therapy was regarded as medical services for many years, but now the CFDA is considering treating it as a drug. So that could lead to more vigorous and promising opportunities.
Q: What's your opinion of CAR-T therapy, which has gained a lot of attention lately with the U.S. Food and Drug Administration (FDA) approving Novartis' CAR-T therapy Kymriah?
A: One of our portfolio company, called GenScript, serves as an agency to pharmaceutical companies globally. The company started its own CAR-T lab four years ago, and recently received some outstanding data, including a 100% objective response rate in a clinical trial.
We will continue to explore CAR-T, especially applications in areas beyond its initial focus of Leukemia, including applications in solid tumors such as lung cancer and liver cancer. The technology could be applied to substitute genes in materials and plants, which could create cotton that makes cloth that's extremely strong and stretchable, or perfume that could adjust smells based on your preference each day.
Q: What are some other technology applications in healthcare that you are paying close attention to?
A: Areas like artificial intelligence (AI) are really exciting. For example, I started to see AI applied in joint discovery in China. I mean, if you go to a clinic, you will be amazed at how many robots they have in their laboratories. But I think the question for investors come down to: how do you make money?
Q: Now let's talk about exits. Do you think the exit situation will improve going forward?
A: I started to invest in 2007 and have made investments in 21 companies so far. Of those, 13 have realized exits. So even though exits are hard, I don't think it is as difficult as people think. It is more important to invest in good quality and innovative companies.
The Chinese government is really supporting the healthcare sector as it wants to catch up with western countries when it comes to healthcare research and development. So, when our companies reach exits, the return is usually very good, sometimes reaching returns of ten-times our original investment.
About James Huang:
James Huang joined KPCB China as a managing partner in 2011 and focuses on the firm's life sciences investments. Prior to that, he was a managing partner at Vivo Ventures. Before joining Vivo in 2007, Huang was president of Anesiva, a biopharmaceutical company, and previously worked at GlaxoSmithKline, Bristol-Meyers Squibb and ALZA Corp.