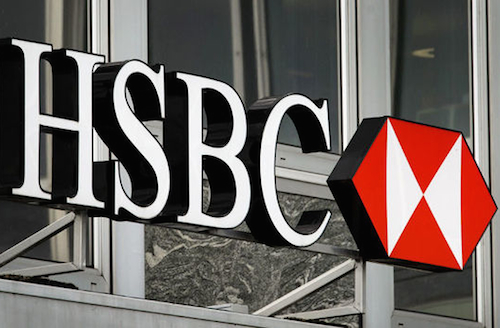 Chinese insurer Ping An Insurance Company of China Ltd. has emerged as the second-biggest shareholder in HSBC Holdings, as Ping An's asset management arm acquired an additional 10 million HSBC shares on Tuesday, taking its total shareholding in HSBC to 5.01% from 4.96%, Ping An disclosed in a filing today.
Ping An Asset Management Ltd., the world's largest insurer by market capitalization, disclosed to the Stock Exchange of Hong Kong that it has cumulatively acquired 1.018 billion HSBC shares through China's Stock Connect Southbound program. The cumulative shares, at HK$76.6 apiece in local trading today, would be worth around HK$77.98 billion (US$9.98 billion).
Ping An said that investing in HSBC is a financial investment. In the filing, Ping An noted that HSBC's has posted strong business performance and dividends, which complement the assets and liabilities matching principles of Ping An Asset Management's insurance funds.
HSBC said Ping An is a non-state owned public company, and that it has had a long-term and cooperative relationship with Ping An and welcomes Ping An as a long-term investor.
The largest shareholder in HSBC is BlackRock, which owns almost 6.8% of the bank across various funds that it manages. The bank's third-largest investor is JPMorgan Chase, which owns just over 4.8%.
Shares in HSBC have risen 11% in the past year, as the bank registered strong profit growth in the first nine months of this year. The bank also conducted billions of dollars worth of share buybacks.