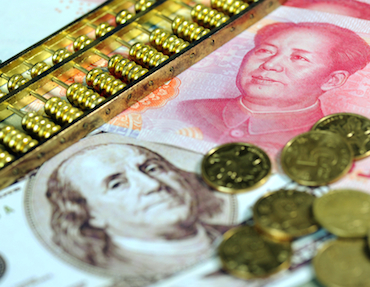 Capital outflow from China is estimated to have fallen sharply in 2017, demonstrating the effectiveness of the Chinese government's campaign to strengthened capital controls and rein in overseas investment.
China's total capital outflow was estimated at US$166 billion in 2017, down 78% from US$761 billion in 2015 and 67% from US$500 billion in 2016, according to a report from Pictet Wealth Management.
As a result, China's foreign exchange reserves increased by US$129.4 billion in 2017 to US$3.14 trillion in total, reversing declined of US$512.7 billion in 2015 and US$320 billion in 2016, according to the Chinese State Administration of Foreign Exchange (SAFE).
The decline in capital outflows primarily reflects the effectiveness of the Chinese government's strengthened capital controls, such as cracking down on underground money transfers, restricting large overseas mergers & acquisitions, and fixing various loopholes in the capital account transactions.
China first tightened its capital outflow rules in 2016, after the yuan fell nearly 7% in value that year, the biggest annual loss against the dollar since 1994. In January 2017, China issued regulatory rules to step up control on outbound investments, and established a negative list of investment projects that centrally-controlled state firms would not be allowed to invest in.
Then in August, the Chinese government said it will discourage deals in entertainment, sports and luxury real estate. Three months later, Beijing tightened capital controls again, requiring regulatory approval for foreign acquisitions conducted through an offshore entity.
In July, China's regulators were reported to block banks providing funding for several Dalian Wanda Group's overseas acquisition, as part of the country's clampdown on capital outflow.
As a result, there were three months in 2017, February, September and October, in which China posted net capital inflows, a phenomenon not observed since the second quarter 2014, according to the report.
In December, China's foreign exchange reserves increased by US$20.7 billion from the previous month, marking the 11th consecutive monthly increase.