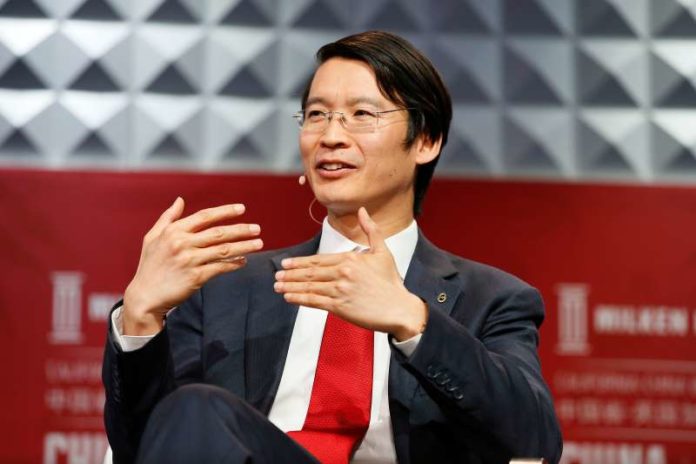 After 10 years as a managing director at Chinese sovereign wealth fund, China Investment Corporation (CIC), Winston Ma started his own investment firm earlier this year.
As chief investment officer of newly established China Silkroad Investment Capital, Ma plans to seek investment opportunities around a buzz phrase: Digital Silk Road.
After Chinese president Xi Jinping first raised the concept in 2017, Digital Silk Road has become part of what Beijing hopes to alleviate the negative perceptions related to traditional infrastructure projects that the Belt and Road Initiative has been financing in the past several years.
Compared to funding bridges, roads and dams, promoting e-commerce or supporting 5G networks have a lower chance of creating negative environmental impact. Other component of the Digital Silk Road could include adding big data platforms and other high-tech tools to make all types of projects more efficient.
Ma was among the first group of overseas hires by CIC at the Chinese sovereign wealth fund's inception in 2007. He was a founding member of CIC's Private Equity Department, and later the Special Investment Department for direct investing.
Before CIC, Ma served as the deputy head of equity capital markets at Barclays Capital, as well as having worked at J.P. Morgan and Davis Polk & Wardwell LLP.
Ma is the author of multiple books, including China's Mobile Economy, Digital Economy 2.0, Investing in China, and The Digital Silk Road: China's New Growth Story. He spoke to China Money Network during during an interview on the sidelines of the Annual Meeting of the New Champions held by the World Economic Forum in Tianjin last month.
Read an interview Q&A below. Also subscribe to China Money Podcast for free in the iTunes store, or subscribe to our weekly newsletter.
Below is an edited version of the interview.
Q: You just published a new book: Digital Silk Road: China's New Growth Story. Tell us briefly the main ideas in this book?
A: This is the third book of a series on China's digital economy. The first book was China's Mobile Economy, published in 2016 at the high time of China's mobile Internet boom. The second book, Digital Economy 2.0., came out in 2017 after the G20 Hangzhou Summit, where President Xi and other leaders announced to use the digital economy evolution to bring new growth to the global economy.
The third book is titled Digital Silk Road, as President Xi last year used this term to describe the intersection between the digital economy and the Belt and Road Initiative. The third book focuses on China's digital transformation and its global impact.
You can think of the Digital Silk Road as the convergence of the digital economy initiative and the Belt and Road Initiative. In 2013, when the Belt and Road Initiative was announced, people related it mostly to traditional infrastructures investments in things like railroads, reservoirs, dams, and high-speed rail.
However, in recent years, the digital economy is revolutionizing the global economy. So, it is natural to add the digital economy component to the Belt and Road Initiative. Specifically, when people think about the Belt and Road, they should think about smart infrastructure, that may include 5G networks, satellite towers, smartphone and its related economies.
Q: Do investments in Digital Silk Road work similarly to traditional infrastructure, where China offers the financing and expertise with strong government support?
A: Yes and no. It is similar in the sense that there is still a lot of government support and Chinese capital involved. But at the same time, you will see more diverse forms of investments for the Digital Silk Road. For example, you may see a lot of traditional projects financed by debt and banking loans. But for the Digital Silk Road, there may be more equity-linked investments.
Q: And more private capital participation?
A: That's right. So traditionally, Belt and Road projects have participants like policy banks and large commercial banks. But for Digital Silk Road, you will see more technology companies like BAT (Baidu, Alibaba, Tencent), or investment funds like myself, and even start-up companies looking for new markets.
In terms of investment horizon, traditional infrastructure investments tend to be very long-term. For Digital Silk Road, you may see more nimble investments.
Q: Your firm is actively participating in Digital Silk Road investment activities. What's your expectations for how lucrative these investments will be?
A: For infrastructure-related projects, probably the policy banks and commercial banks are still better players to participate. For example, building 5G network infrastructure. But digital services such as e-commerce would be more appropriate for private investment funds to participate. We would want to make appropriate returns like any other investment firms.
Another benefit of Digital Silk Road is that they can make traditional infrastructure more efficient and more environmentally friendly. For a long time, the Belt and Road Initiative had to face controversy over environmental and pollution concerns.
So the Digital Silk Road is an answer to the question if it is possible to have a green transformation through the Belt and Road Initiative. Digital Silk Road may help make projects consume less energy and make them more environmental-friendly.
For example, in some energy projects in Pakistan, Chinese operators worked with Siemens to put in energy efficient gas turbines in those projects. New digital technologies can also make the planning and construction process more efficient, saving time to construct the sites. Using big data applications on these massive projects will let people use them more efficiently, (just like in smart city projects).

Q: In this, there could be a lot of challenges, such as privacy or data protection. What are the major challenges you think facing the Digital Silk Road?
A: Well, that's a great question, because on one side, the more data flow, the better the business. On the other hand, there is a lot of data awareness globally about privacy and sovereignty. There is no clear answer to this challenge.
From the Digital Silk Road perspective, China's position is to develop a collective protocol to create a common cyber space for common destiny (网络空间命运共同体).
Q: China has the most strict national digital firewall in the world. How does it square with this ideal?
A: The data sovereignty issue is being raised but has not being solved. And that's part of the reason we are at World Economic Forum here, right? The West has been promoting for a multi-stakeholder approach to the global data flow for a long time.
Q: Lastly, what's your hope for the Digital Silk Road?
A: Well, I think if we think very positively, there are a lot of opportunities there. The first is the global trade flow by connecting different small markets into a connected e-commerce ecosystem, so that the vendors and merchants will have access to a much larger market than before.
Secondly, the opportunity rises from connecting all the entrepreneurs from these small markets. When they are connected to a large ecosystem, they have better chance to test their ideas and commercialize their products.
For example, Alibaba has teamed with Nanyang Technological University in Singapore to set up a research lab on AI in Singapore. I think going forward, we'll see more of that.