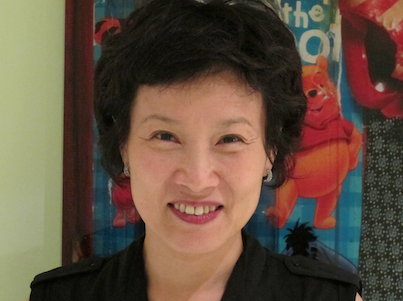 In this edition of China Money Network, Tian X. Hou, founder and CEO of T.H. Capital, shares her thoughts on why Qihoo's stock is just starting a major bull run, why Sina is undervalued and what Baidu should do to advance forward in a mobile world.
Listen to the full interview in the audio podcast, watch an abbreviated video version or read an excerpt below.
Q: How will China's economic slowdown impact Chinese overseas listed Internet stocks?
A: Not that much. The Chinese Internet companies raise money from private funds and public markets. They spend their money buying advertising and traffic online. So the Internet becomes a self-feeding economy. China's credit crunch and liquidity issues have little to do with Chinese Internet companies.
Q: In May, Qihoo 360's stocks were trading just above US$40, and you had a buy rating with a price target of US$52. Today, the stock is trading around US$51. Where do you think it will go next?
A: Currently, we are using 2014 earning projections. I think if we use forecast numbers further out, we could see the stock trading between US$67 and US$87 at the end of next year.
Qihoo's strength comes from several places. One is its monopoly in PC security software, or its anti-virus software. It's literally used on every single PC in China. When users install the software, they are asked to use Qihoo's browser and set up a Qihoo personal page.
This set-up enables Qihoo to gain search market share in a second. Qihoo launched search service last August. Over night, it gained 8% market share. Today, it has 16% of the search market.
Another strength is Qihoo's web game hosting business. Because they have a lot of traffic, they are able to sell traffic to web game owners or developers. Even though each web game may be small, but the aggregate of all the games is huge. As the host, Qihoo is growing this business very rapidly.
Lastly, Qihoo's Android app store is number one in China with 110,000 apps and billions of downloads. Just two months ago, it was number two. Qihoo can do two things with this platform. It distributes enterprises' mobile apps. Everybody needs a channel to distribute their apps. Qihoo plays that role and charge money. Qihoo also operates a mobile game hosting service. It's similar to web game hosting service but on mobile. There is great revenue potential in this business as well.
So Qihoo's potential growth is just starting and the company is in a fast-moving upward trend.
Q: What are some major risks you see with the company?
A: The company could raise more money in a secondary offering, or they could buy other companies. These could cause the stock to set back temporarily. Also, the strong personality of Qihoo's CEO Zhou Hongyi could potentially create issues for the company.
Q: For Sina, you've had a price target of US$89 for some time, but the stock seems to suffer from a lack of direction. It's currently around US$55. Are you still holding on to your projection?
A: Very much. All the Chinese stocks that we recommended "buy" have enjoyed a good run. Sina is the only exception.
Sina's Weibo is more than social media. It has a very authentic user base. Sina somehow thought it could monetize Weibo quickly so monetization schedule got pushed back several times. Some investors therefore doubt whether Sina can monetize Weibo.
Weibo's traffic, including mobile, is 1 billion times a day. That compares with 800 million for Baidu and 400 million for Alibaba's Taobao. But if you look at advertisers, Baidu has about 400,000, Alibaba has almost 800,000 vendors. Weibo's advertisers are negligible.
If we look at Weibo's recent strategic alliance with Alibaba, the potential value creation is being under-estimated. What you see now, display of Taobao vendors on Weibo, is just regular traffic direction. There will be another potential revenue source coming from a specially designed product that is likely to be launched in August.
The alliance gives Sina's Weibo a minimum guarantee of US$380 million over three years. The revenue will kick in starting in the third quarter. Current consensus uses US$574 million total revenue for this year. But if we price in the alliance with Alibaba, the company can probably reach revenue of US$600 million to US$650 million this year. These potential revenue sources are not priced in the stock yet. We only priced in these factors conservatively, leading to our price target of US$89 for Sina.
Q: Baidu is facing challenges in the mobile market and also from increasing competition. Where do you think the company is headed?
A: Baidu hasn't figured out its mobile market strategy yet. This year, Baidu launched a search app, which is growing rapidly. We believe it could see 40 million to 50 million downloads, though that is still tiny compared with other apps such as Weibo and Wechat.
Some investors believe China will eventually follow the Google path in terms of mobile usage. But we don't think it will happen in China. We divide Chinese apps into two groups: necessary apps and in-case apps. Unfortunately, Baidu's search app is an in-case app, which means users will use it when they could not satisfy their needs from other necessary apps.
We compiled the top most-used apps in China. Baidu Map is No. 17 and Baidu Search is nowhere to be found. Even if Baidu can successfully penetrate its search apps, it will be challenging to monetize it. Baidu monetizes its PC search service by recruiting small and medium-sized enterprises from city to city as their customers. But on mobile, it's not city-by-city, it's building-by-building. The potential individual customer will be so tiny that monetization will greatly bite into its profit margins. So this business might be big in size, but very thin in revenue.
Q: What do you think Baidu should do then?
A: Baidu should use its US$500 million cash to buy company, such as UC Web, a mobile directory business. They can also buy Dianping.com. Baidu could also buy Sougou. Sougou has a browser which is a channel that can increase Baidu's traffic.
About Tian X. Hou:


Tian X. Hou is founder and CEO of T.H. Capital, an equity research and advisory firm based in New York and Beijing. Previously, she followed Chinese gaming, Internet and media equities at Pali Capital and C. E. Unterberg, Towbin. She also worked as a strategist at Sanford C. Bernstein and did advisory work for the Chinese central government.