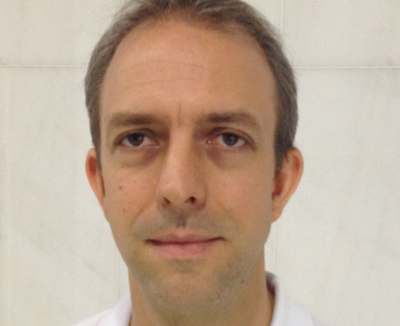 In this episode of China Money Network, guest Alexander Mearns, CEO of hedge fund research firm Eurekahedge, talked to our host Nina Xiang in Singapore.
He discussed the performance of Greater China-focused hedge funds, why it is less correlated to the market than the global hedge fund sector, and his outlook for the Chinese hedge fund space.
Read an excerpt below, but be sure to listen to the full episode in audio. Don't forget to subscribe to the podcast for free in the iTunes store.
Q: Greater China-focused hedge funds posted a loss of 2.27% in April, compared with the broader Asia ex-Japan hedge funds, which had a loss of 0.70%. How have Chinese hedge funds been performing so far this year?
A: Well, if you look at year-to-date, Greater China-focused hedge funds have been down about 4.4%. The global index is up less than 1%. So they have certainly underperformed the global index. However, looking at the performance of a few months is a very short-term view.
Q: Let's look at longer-term performance then. In 2013, Greater China-focused hedge funds outperformed the Hang Seng Index, which was up 0.1%, by returning on average 16%. How does it compare with historical records?
A: We have a global index that tracks several thousand hedge funds globally, which has an annualized return of about 9.5%. We have been tracking hedge funds for about 15 years. The Greater China index, which tracks around 100 offshore, skill-based hedge funds currently, has an annualized return of 16.5%.
So Greater China-focused hedge funds indeed have outperformed their global peers, and the underlying equity market index.
Q: How correlated are their performance to the market?
A: Actually, Greater China-focused funds are loosely correlated to the broader equity market, as compared to the whole global hedge fund industry.
I think that's because as a percentage of China's capital markets, the Chinese hedge fund industry is still very small. The managers there have more opportunity to exploit the inefficiency within the market, and really extract alpha.
Q: That's interesting. Does that mean as the Chinese hedge fund industry grow, their performance might become more like their global peers, meaning more correlated to the market and maybe with lower returns?
A: That's certainly possible, but it won't happen overnight. If you look at the Asian hedge fund space, the first Asian hedge fund was launched around 1989. Gradually, as the industry grew, particularly through long-short equity funds, we did see a closer correlation to the Asian equity market. I suspect you would see similar trends for the Chinese hedge funds, as trades get crowded out.
Q: What are some new trends and developments that you see in the China hedge fund sector?
A: I think one thing that's interesting is the size of the Chinese hedge fund industry, considering how young it is. The sector has total assets of US$12 billion. If we look at the Japanese hedge fund industry, which has been around much longer, we are only talking about US$16 billion in total assets. So the Chinese hedge fund industry is really growing at a very rapid pace.
The total size of the Asian hedge fund sector is about US$150 billion. Greater China-focused funds constitute about 8% of that total. The total size of the global hedge fund industry is about US$2 trillion. So Chinese hedge funds only take a very tiny proportion of that. All these mean that this industry has a lot of room to grow.
Q: The Eurekahedge Asian Hedge Fund Awards this year had eight nominees from Greater China, including Greenwoods China Alpha Fund, Springs China Opportunities Fund, and Orchid China Master Fund, which won the best Greater China fund award. What are some common qualities of these nominees?
A: On a whole, these nominees returned between 25% to 40% in 2013. They are not necessarily the most gungho funds, but definitely solid performing funds. Their assets vary from US$250 million to US$350 million, up significantly from five years ago, when funds may have only US$5 million to US$20 million under management. All of them are long-short equity funds, with Prudence Enhanced Income Fund being the only exception as a fixed income fund.
Q: Aside from Chinese hedge funds' future growth, what other outlook do you have?
A: Well, post the financial crisis in 2008, it has been increasingly more difficult for hedge funds to launch funds and raise capital, except those very large well-known brand names.
But there are actually a lot of fantastic fund managers, particularly boutique funds, who represents a great venue for opportunistic investors who are looking to diversify.
Alexander Mearns:
Alexander Mearns is the CEO of hedge fund research firm Eurekahedge, having been with the company since 2002. Previously, he worked as a business analyst at Robert Flemings Asset Management in London. He also worked for the British Government as an Energy Analyst with the Department of Trade and Industries.