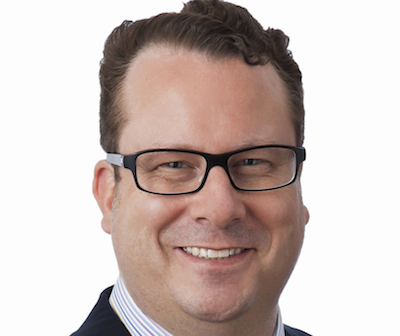 In this episode of China Money Podcast, guest Eric Solberg, founder and CEO of Asia-focused private equity and wealth management firm EXS Capital, talked to our host Nina Xiang.
He discussed how he is preparing to invest in China's property sector in its downturn, and why he thinks there are attractive investment opportunities in the Chinese steel sector.
Read an excerpt below, but be sure to listen to the full episode in audio. Don't forget to subscribe to the podcast for free in the iTunes store.
Q: You resigned from Citigroup Venture Capital International Asia in 2007 and started EXS Capital. What was your consideration behind that decision?
A: In early 2007, private equity deals in Asia were very expensive. The average public market PE multiple was 60 times. CVCI has raised a US$4.3 billion global emerging markets fund at that time. As all partners, I was required to invest a very large portion of my net worth, in fact, Citi was going to loan me a lot of money, so that I can make a large personal investment in this fund.
But I was concerned that valuations were too high. So I resigned. I withdrew all my money from the fund and sold my Citi stock at US$54, which went all the way down to 97 cents. That turned out to be a lucky decision.

Q: What happened to that fund?
A: In my understanding, the fund invested very aggressively in 2007 and 2008. That fund was sold recently to a much smaller group. I am no longer involved in that fund, but my guess is that the fund didn't lose a lot of money, also didn't make a lot of money. It did get investors the type of performance they were hoping for.
Q: Give us more background on EXS Capital. What does the name stand for?
A: It's a play on the initials of my and my son's name, which is Xavier. But we call it "excess" capital, because we think everybody needs "excess capital"; it's our private joke.
Essentially, we believe that the volatility in the Asian markets makes the typical closed-end, finite life private equity funds difficult. So if you can have either permanent capital, or can do this on a deal-by-deal basis, we think Asia is the best place to do private equity.

Q: Your firm did try to raise an evergreen fund, but it wasn't successful?
A: We did try to raise a permanent capital vehicle around 2011. At that time, investors are putting a lot of money into domestic Chinese or Indian funds. There weren't the appetite for that new type of vehicle.
Some day, we may go back to that idea now that we've built a longer and stronger track record. But in the meantime, our deal-by-deal basis approach has given us a great deal of flexibility.

Q: Chinese private equity firm Capital Today is planning to raise a private equity fund with a 28-year fund life. What do you think will be its biggest challenge?
A: Frankly, I don't think that's a right way to do it. Taking a standard private equity fund model, and just making the fund life very long, doesn't solve the problem.
If you look at more sophisticated evergreen funds such as Golden Gate Capital and General Atlantic, they have rolling mechanisms to allow investors in and out, and to periodically realize investments. That more creative approach is a better solution.
Q: Can you tell us more about a deal you did in China, which was a buyout of a distressed shareholder in a Chinese residential project called Project Byblos?
A: We were working with a developer who had a single project with a 3900-unit residential project in Southern China on the coast. This developer was originally financed by a Southeast Asian group, which got into trouble after the global financial crisis.
The developer saw this as a good opportunity to buy out this Southeast Asian group. We raised some money for the developer, and structured the deal to give incoming investors minimum IRRs (internal rate of return), as well as sharing the upside with the developer. That worked out well.
Q: What kind of investment opportunities do you see in China's property sector now? Recently, the chairman of Hang Lung Group Ronnie C. Chan said that his firm is building up firepower to take advantage of China's distressed property?