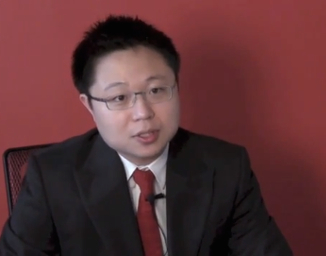 In this episode of China Money Podcast, we feature Theodore Shou, chief investment officer at Cape Town, South Africa-based fund of hedge fund manager, Skybound Capital.
Shou talked with our host Nina Xiang about how he would rate Chinese hedge funds' performance during the recent market sell off, why market volatility is a good opportunity for limited partners to separate the good from the bad, and the reasons behind his continued optimism for China-focused hedge funds to deliver value.
Read an excerpt below, but be sure to listen to the full interview in audio, or watch abbreviated video versions. Don't forget to subscribe to the podcast for free in the iTunes store.
Q: China focused hedge funds were down almost 10% during the past three months measured by Eurekehedge index, but still up over 10% for the year. How would you rate the industry's performance?
A: It was quiet a surprise to investors that China-focused hedge funds weren't able to differentiate themselves during the market downside. In recent months, some hedge funds suffered more losses than the market, some as much as over 20% in July.
Q: What are the reasons behind this?
A: Many hedge funds' portfolios are geared too heavily on small and mid-cap stocks. From the most recent market sell off, investors realize that a lot of the so-called "alpha" generated by hedge funds previously were actually exaggerated "beta".
It was a good opportunity for investors to tell the bad from the good. Investors should review their asset allocations and their invested funds, while hedge funds should also reflect on their own strategy and execution.
Q: What would you focus on when reviewing a hedge fund for potential investment in the current market volatility?
A: One is their exposure, both gross exposure and net exposure. Some funds are pretty levered, with net exposure over 100%. Funds who managed their net exposure below 20% did much better during the past few months.
Then, fund using more of an arbitrage strategy would benefit from the big market swings, compared to funds making directional bets.
Q: How has the Chinese central bank's sudden depreciation of the RMB impacted hedge funds?
A: The impact varies from strategy to strategy. For equity centric managers, this does not have any meaningful impact in the short term.
For macro strategy managers, some funds that took a bet on the RMB's appreciation have suffered, especially those who added excessive leverage to their trade.