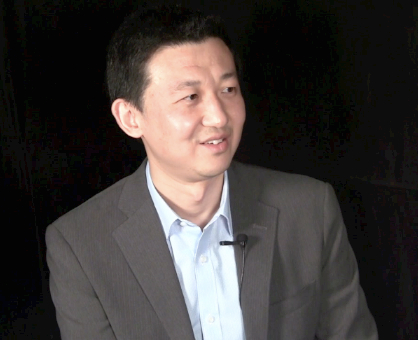 In this episode of China Money Podcast, guest Xia Mingchen, a Hong Kong-based principal at Hamilton Lane's fund investment team, spoke to our host Nina Xiang.
Xia explains how he selects private equity funds to back in China; why he likes distressed debt and special situations strategies going forward; and he discusses Hamilton Lane's involvement in the acquisition of a 30% stake in Sinopec Limited's retail business.
Don't forget to subscribe to China Money Podcast for free in the iTunes store, or subscribe to China Money Network weekly newsletters.
You can also subscribe to China Money Podcast's Youtube channel or Youku channel.
Q: First, what are Hamilton Lane's investment activities in China?

A: We started our Hong Kong office in 2010, we have been active in the past few years. I head the fund investment team, so my work is to pick good funds in this market. We have backed buyout funds, growth equity funds, and venture funds.
In general, we like this market because we think there are many good opportunities and plan to continue investing.
Q: Can we say you are deploying capital as a fund-of-funds?

A: We primarily do separate accounts, so I guess we could term it as a fund-of-funds for one limited partner. So we help one limited partner to construct its own customized portfolio.

Q: You don't do any direct investment or secondary deals in China?

A: I would say our fund investment is our biggest business (in China). The firm also does co-investments and secondary deals, but it's not a big part of our business. We have a global secondary fund and co-investment team with a global mandate, through which we have some China exposure as well.
Q: So looking at the alternative investment fund universe in China, which type of funds, for example, a China-specific fund or a pan-Asian fund, do you prefer?
A: In China, we prefer country-focused funds. We do that in other geographies as well. We want to back the best general partners in each local market, and find that it's difficult for a manager to do well in all different countries.

Q: What is your fund evaluation and selection process?

A: We try to build a diversified portfolio across different strategies. Though most of the funds in China are focused on growth equity, we are seeing more buyout deal flows and would like to add exposure there.
As for venture capital, the cooling of the market is a positive development. Lower quality venture funds and start-ups will be shaken out. After this correction, we can see which funds are doing better, which can be a very good opportunity for us.
Q: As China's economy transitions to a slower growth rate and becomes more reliant on consumers, how will you adjust your fund selection?