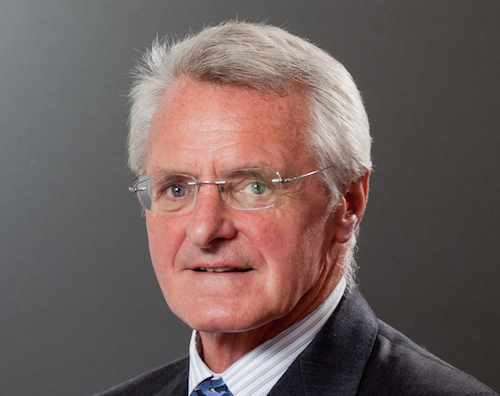 In this episode of China Money Podcast, guest Stuart Leckie, chairman of Stirling Finance, spoke to our host Nina Xiang.
Leckie shared his views on how China's provincial pension funds should diversify their investments, and the possibility of China establishing more national level funds to manage its pension assets.
Don't forget to subscribe to China Money Podcast for free in the iTunes store, or subscribe to China Money Network weekly newsletters.
You can also subscribe to China Money Podcast's Youtube channel or Youku channel.
Q: You have done a lot of work with the Chinese central government on reforming and restructuring the pension systems. Can you first give us a brief introduction on China's current pension system?
A: You have to differentiate between people with urban and rural residence cards. The rural part is very tiny and backward in terms of pension provision.
But the urban system is becoming more sophisticated. Part of it is unfunded. It's pay-as-you-go. The other part is funded, but very conservatively funded, typically in government bonds and cash deposits.
Its returns have been equal or a bit ahead of price inflation, but have been way behind salary increases because salaries have been growing very rapidly in China in the past 20 years.
Q: The government realizes this and is seeking to change the situation…
Q: Yes, actually during the stock market crash in the summer, the government said that it would allow some provincial pensions to invest in the stock market.
But back to China's urban pension system, all urban employees, whether employed by state-owned enterprises, private companies, joint ventures or foreign companies, should pay 8% of their monthly salary as contributions.
Employers will pay around 20%. They are very high contribution rates, which is to pay off the "legacy" pensions from the old state-owned enterprise pension system.
The so-called enterprise annuity in China is indeed a kind of corporate pension plan. They can invest up to 30% in equities. So they have much more flexible investment parameters than the state benefits have.
Q: How big is the enterprise annuity plans now?
A: It has been growing reasonably quickly. There are over 20 million people in China with enterprise annuity plans, but as a proportion of China's total work population, it's still very small.
Q: The biggest pension fund in China, the pension fund of last-resort, is the National Social Security Fund (NSSF)…
A: Well, the NSSF is generally classified as a sovereign wealth fund, not a pension fund. A pension fund should know who are the beneficiaries, but we don't know who will be the beneficiaries and how will NSSF's money be used.
Sometimes, I am asked to comment on the diversification of the NSSF. My answer is that if you can tell me exactly the nature and duration of its liabilities, I will tell you if the diversification is good. But we don't know much about NSSF's liabilities.
Q: The NSSF was able to achieve a 11.69% return for 2014, really not bad?