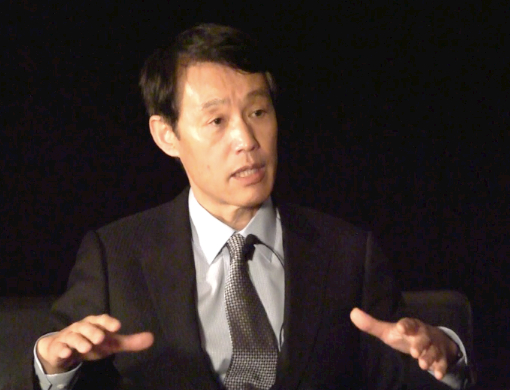 In this episode of China Money Podcast, guest Chang Sun, founder and chairman of Black Soil Group Ltd., speaks to our host Nina Xiang about why he left private equity to start up his own agricultural business in Heilongjiang province.
The former Asia head of Warburg Pincus also shares his plans to create social impact and make money by improving grain production. He also shares the challenges he faces transitioning from a high-flying dealmaker to a businessman with a passion for soil.
Don't forget to subscribe to China Money Podcast for free in the iTunes store, or subscribe to China Money Network weekly newsletters.
You can also subscribe to China Money Podcast's Youtube channel or Youku channel.
Q:You have been working at Warburg Pincus for 20 years. You left last year as its chairman of North Asia and head of China. Why did you decide to leave at this particular time?
A: Last year was my 20-year anniversary at Warburg Pincus. It was also the first time that the Chinese government started a new policy to encourage private capital to move into agriculture reform.
These two things coincided and made me realize that I wanted to do something that has impact.
Q: So after 20 years, it was time to do something new?
A: Yes, one of my concerns during my 25-year investment career, if you add my previous experience at Goldman Sachs, was the lack of impact.
Yes, we make investments in businesses. Yes, we make substantial returns. But as soon as you invest, you are thinking about exits. So you leave the business that you think you have contributed to, but they become one of the milestones of your past history.
I wanted to do something that's more lasting and has more impact on both society and on my own career. I researched different industries, and felt that agriculture is so backward (in China) compared to the West.
You can count with one hand the number of any finance people who are doing anything about it. I feel that I can bring my financial knowledge and resources to bring positive change.
Q: Have you done any agriculture investment deals while at Warburg?
A: No, which is why it's exciting and challenging. It's a complete 180-degree turn for me. So far so good. I really love it.
Q: Were there any particular incidents that prompted your decision for this drastic change?
A: Well, the food safety and scandals you all know about, everything from gut oil, diary products, dead pigs…
A lot of my business friends go out and try to lease land from the villages to grow their own vegetables and raise their own chickens and pigs. But nobody can do anything about staple food, such as rice, wheat and corn, because it needs scale, labor and capital.
China today imports about 15% of its grain needs, mainly soybeans. China was a net export of soybeans 10 years ago. Now 95% of its soybean needs are being met by imports.
If you open the sectors of corn and rice, it will go the same way, because Chinese corn and rice are double the international price. Which means the yield is half.
With that kind of dynamic, Chinese agriculture is not sustainable. You look at the land size, 1.8 billion mu (one mu of land equals 667 square meters) of land is available for agriculture use, but a lot is not productive and the yield is very low.
On top of that, around major cities in places such as Jiangsu, Zhejiang and Shandong province, too much industrial development has caused widespread pollution. Heavy metal and sewage gets discharged into the soil, and then sits there. I shudder to think that our future generations will grow up with the kind of heavy metal pollutants in their system.
There is also a depletion of resources. China hasn't had enough rainfall in much of central China. As a result, much of the irrigation water was drawn from ground water, which is not replaceable. This has led to land subsiding, causing collapses of bridges and buildings.
This makes national food security and food safety a huge issue for the Chinese consumer.
On the other hand, agricultural practice is still stuck in the middle ages with small family plots. All these problems point to the lack of scale. Without scale, you cannot have capital, mechanization, talent, and supply chain.
Q: What are you doing about these problems, and how do you make money?