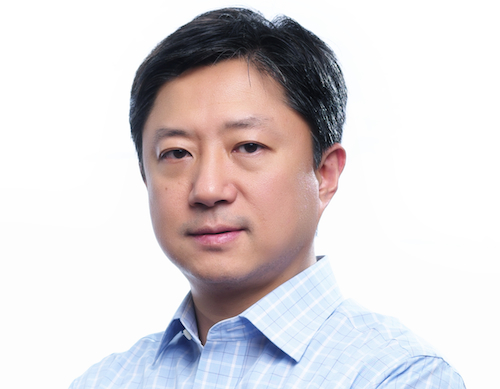 In this episode of China Money Podcast, guest Roger Wu, a partner at consumer-oriented private equity firm Maison Capital, spoke to our host Nina Xiang on China's O2O (online-to-offline) bubble and the firm's investment in a Chinese healthcare device maker.
Don't forget to subscribe to China Money Podcast for free in the iTunes store, or subscribe to China Money Network weekly newsletters.
You can also subscribe to China Money Podcast's Youtube channel or Youku channel.
Q: Give us some background of Maison Capital?
A: We are a boutique private equity fund founded in 2004 based in Shenzhen, with a focus on the broader consumer sectors in China, including consumer technology, consumer services and lifestyle, as well as the healthcare sector from a consumer angle.
Q: Are your funds all RMB denominated?
A: We manage three RMB funds, and are raising a U.S. dollar fund now. By the end of this year, we are expecting our assets-under-management to reach over US$500 million.
Q: As Chinese consumers become more sophisticated, how do you invest to capture new demands? Take the healthcare sector as an example, why did you back BMC Medical?
A: We target consumer sub-segment leaders, those medical device makers producing products specific to one sub-segment. BMC Medical is the largest home-grown brand in respiratory devices in China, focusing on the OTC market selling to individual patients.
When we invested in 2010, the market was dominated by foreign brands with very few local producers. MBC Medical was able to produce substitute products targeted to consumers at more attractive prices, and has been growing steadily over the years.
Q: How do BMC Medical compete with foreign brands, which Chinese consumers trust and love?
A: First, we have to believe that their product quality gets improved consistently. They can also provide customer services better as they are local. Their prices are sometimes half or a third of the foreign branded products.
We see the trend of domestic substitution across the board in medical devices. As some of these domestic producers get better, they also start to export their products.
Q: How did you get to know DJI, the Shenzhen-based drone maker?
A: We met them early on in a trade show back in 2012. We were actually the first institutional investor in the company. Even though it's a technology company, we believed that it would succeed in the consumer market.
We try to spot companies early on in an emerging sector trend. For example, we recently invested in an insurance brokerage firm, China Jiang Tai Insurance Brokers Ltd., as the first institutional investor backing the company.
Q: You also invested in Helijia, a consumer service O2O (online-to-offline) start-up. The valuation of this company was pretty high when it raised US$49.5 million series C round last April?
A: We have looked at some two hundred O2O companies, and we invested in one. Helijia is an O2O channel providing beauty services (manicure, pedicure, hair, makeup) that we believe will only be adopted by more consumers in the future.
What we liked is that the beauty space is quite consolidated. The second player in this market is not even one tenth the size of Helijia.
Q: Some people don't believe that beauty services O2O firms can achieve steady growth, as users like to have a fixed person to do their nails or their hair?
A: But the platform provides a support system. The manicurist depends on the platform to protect herself. The commentary and rating systems are also key in maintaining service quality.
Q: What's your outlook of the O2O sector in China?
A: We don't think O2O works for every sector, such as nanny or home chef services. We don't see scalability in these types of services.
There is probably a bubble in the space currently. Many of these O2O companies will eventually fade away. Only select sectors will see the emergence of successful companies.
Q: Lastly, how is Helijia doing right now? Is the company raising another round?
A: We don't know its fundraising plans. Operational wise, it's doing very well. It's expanding to multiple cities, over 12 right now. Last time I looked the transaction volume, it was over 10,000 bookings everyday.
About Roger Wu:
Roger Wu is a partner at consumer-oriented private equity firm Maison Capital. Prior to joining Shenzhen-based Maison Capital, he worked at Citic Securities and Lehman Brothers Asia. Wu holds a Bachelor Degree in Economics from Columbia University.