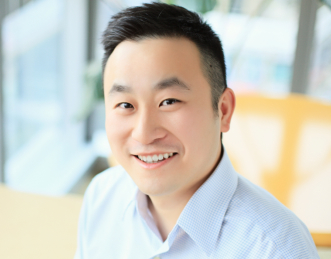 In this episode of China Money Podcast, guest Herry Han, partner at Lightspeed China Partners, spoke with our host Nina Xiang, on making early-stage investments in China's media and mobile healthcare sector.
Don't forget to subscribe to China Money Podcast for free in the iTunes store, or subscribe to China Money Network weekly newsletters.
You can also subscribe to China Money Podcast's Youtube channel or Youku channel.
Q: In China's media and advertising sector, where do you see future opportunities?
A: For advertising, I think there is much more room for growth in the mobile and globalization space. Not so much mobile traffic has been well monetized, or mobile advertising accurately delivered to consumers.
There is a great opportunity to create a smart platform to deliver advertising to mobile sites, or to augmented reality (AR) platforms if you think ahead.
Also, we see a lot of Chinese companies going global, and they want to market their products to international markets. Companies like Avazu are targeting to help Chinese companies to go global.
For media, we are expecting to see the emergence of new media platforms focused on different verticals such as real estate and auto. The new generation doesn't like the old platforms. They are looking for new niche products mostly in mobile formats. Every ten years, there are great opportunities for new media platforms.
Q: How are the old and new platforms different, aside from one being viewed on the computer and the other on a phone?
A: For example, Soufang.com was an "old" real estate information platform. Autohome.com was an "old" auto platform. These portals are transforming themselves by providing online and offline services, transactional services and other new offerings.
Despite their efforts, there are still a lot of new mobile apps emerging, offering new experiences to the young consumers. There will definitely be some new firms that will win the heart of new consumers in this process.
Q: Does Lightspeed have other investments in the media sector?
A: We have invested in a video producer called iEver Makeup Room. They are building video content in new and innovative ways, and have attracted a lot of eyeballs in a short period of time.
We believe video, especially live online streaming and short video, will continue to experience explosive growth going forward.
Q: How does this type of company make money?
A: As long as there is traffic, we can monetize it by ways including advertising, gaming and lead generation.
Q: Lighstspeed also invested in BTCChina, now named BTCC. Can you share with us the rational behind this Bitcoin investment?
A: BTCC is sort of a "wild" bet on the future digital currency. We invested in the company in a series A round and in an experienced entrepreneur.
This is not a typical investment for us, as nobody can say if digital currency will be the direction of the future or not. We made our bet thinking that if this trend realizes itself, we are invested in the top player in the sector. Digital currency is something so big that we feel like we cannot miss.
Q: Which type of mobile healthcare firms will have a better chance to succeed?
A: We invested in a company called Trusted Doctors in 2012 as a seed investment. Our observation is that the entry point to mobile healthcare in China is still the doctors. If a company can acquire the top doctors in China, it will win the whole healthcare sector.
Trusted Doctors have over 400,000 top doctors on its platform. In China, patients will not pay for services digitally unless they know the identities of the doctors. So as these doctors invite their patients onto the Trusted Doctors platform, it will allow the company to monetize.
Other type of mobile health companies we like are those that focus on big data.
Q: Are there similar start-ups in the U.S. that do the same thing as Trusted Doctors?
A: I think so. There are some U.S. start-ups helping people to communicate with doctors they already knew, and trying to charge for value-added services.
Q: So this is also a copy-to-China story?
A: Actually not. The founders of the company started from scratch. After talking to thousands of doctors and patients, they slowly developed this model by identifying the urgent needs of the doctors.
In fact, I think Trusted Doctors is the mobile healthcare start-up with the largest number of certified doctors. We continued to invest in the company in its later funding rounds.
Q: What type of big data healthcare start-ups do you like?
A: We think companies that can acquire massive amounts of data focused on certain type of diseases have great upside. They can then do research and get insight from these data for applications including predictions, insurance and treatments.
Q: Lastly on the broader venture space in China, do you see valuations continuing to be rationalized?
A: Yes, valuations have become very reasonable this year, especially for series A round. This year, we are also seeing more quality entrepreneurs emerging, compared to the past when lots of people come out to raise funding.
I think this year and next will be great years for venture investments in China, similar to 2009 and 2010 when we last had good vintage years for venture funds.

About Herry Han:
Herry Han is a partner at Lightspeed China Partners. He joined the U.S. venture firm Lightspeed Venture Partners in 2008 and became a key founding member for the firm's China affiliate. He focuses on investments in the Internet, mobile, O2O and consumer services sectors, having start-ups including Tujia, FangDD, Yunmanman, Trusted Doctors, and PPDai.