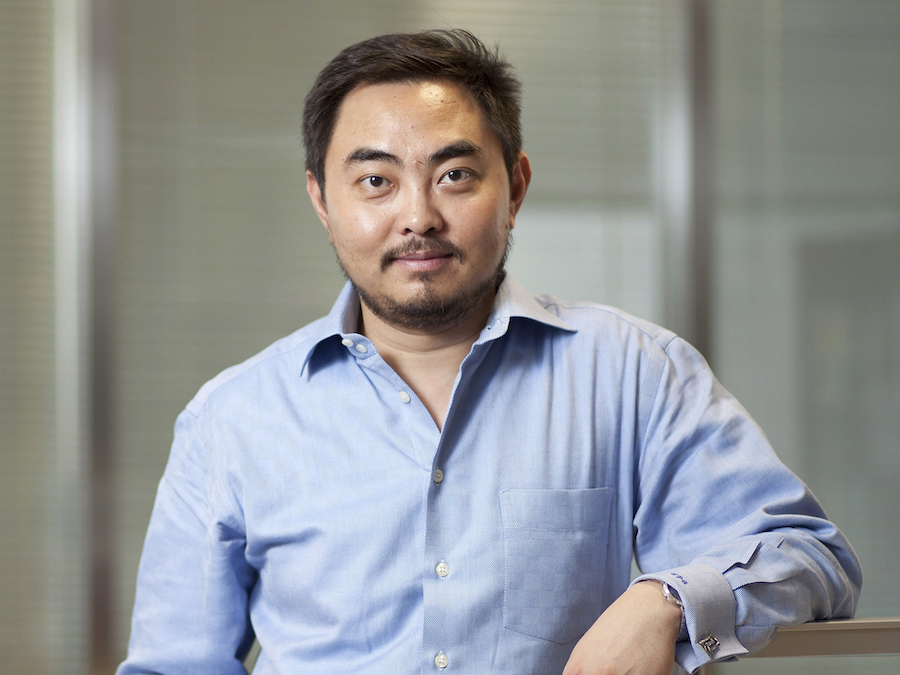 The closing months of 2016 have been kind to Qiming Venture Partners. The US$2.7 billion-under-management Chinese venture capital firm saw three of its portfolio companies list in public markets during the past month: in Shanghai, Taiwan and Hong Kong.
Meitu Inc., a phone retouch app and smartphone maker backed by Qiming, IDG Capital and others, was valued at HK$35.9 billion (US$4.6 billion) following its Hong Kong IPO. It was the biggest IPO by a technology company in Hong Kong since Chinese tech giant Tencent Holdings Ltd. went public in 2004.
The IPO marks the latest high point of a "harvest season" Qiming has entered to cash out of investments made over the past decade, says JP Gan, Qiming's managing partner. The firm just celebrated its tenth anniversary with a lavish party in Shanghai's Ritz Carlton featuring U.S. swimmer Michael Phelps and Chinese national volleyball coach Lang Ping.
Now into the second decade, Qiming must identify the industries from which the next great Chinese tech companies will emerge. Not surprisingly, the sectors cited by JP Gan included artificial intelligence (AI), virtual reality, Internet-of-Things (IoT), all of which are the buzzword in today's venture world.
For artificial intelligence, Gan likes mission-specific products that can be commercialized quickly, such as voice recognition, image recognition and driver-less cars.
In terms of VR and AR, he believes the hardware platform will evolve away from head-mounted goggles to something more user friendly. As for big data, he thinks Chinese start-ups in that field face greater challenges than their U.S. peers as the country's technology giants typically like to do things in-house.
To learn more, read on to a Q&A of our conversation. Don't forget to subscribe to China Money Podcast for free in the iTunes store, or subscribe to China Money Network weekly newsletters.
You can also subscribe to China Money Podcast's Youtube channel or Youku channel.
Q: Qiming celebrated its tenth anniversary last month in Shanghai. You have backed some of the most notable companies in China's mobile Internet sector. What's your thinking on how to capture the next emerging trend for the ten years ahead?
A: That's definitely something we worry about a lot. The question is: which trend do we bet our house on?
Mobile Internet has been an important investment theme for us and for our fellow venture capitalists in China. Meitu, which just went public in Hong Kong today, is a perfect example of that.
In the next few years, we will continue to look at mobile Internet. We will also be looking at artificial intelligence, virtual reality (VR), augmented reality (AR), big data, and other disruptive technologies.
Q: Since you mentioned Meitu, the company is still loss making. How does the company become profitable?
A: The majority of its revenue comes from its smart phone sales. The company has sold hundreds of thousands of picture-optimized smartphones. It's one of the most popular phones among female users in China. The ladies love it as their second phone or designated selfie phone.
We hope to get our production up to sell more smartphones. With around 446 million monthly active users, advertising is another revenue source. The company hasn't monetized on ads before. Gaming is another potential. Meitu can use its popularity to attract users to play its games as well.
Given its huge user base, we feel like Meitu is in the position where Tencent was ten years ago.
Q: Baidu's chief Robin Li recently said that there won't be any unicorns (start-ups valued at US$1 billion or more) emerging in the mobile Internet sector any more. Can you still find massive opportunities in this industry now?