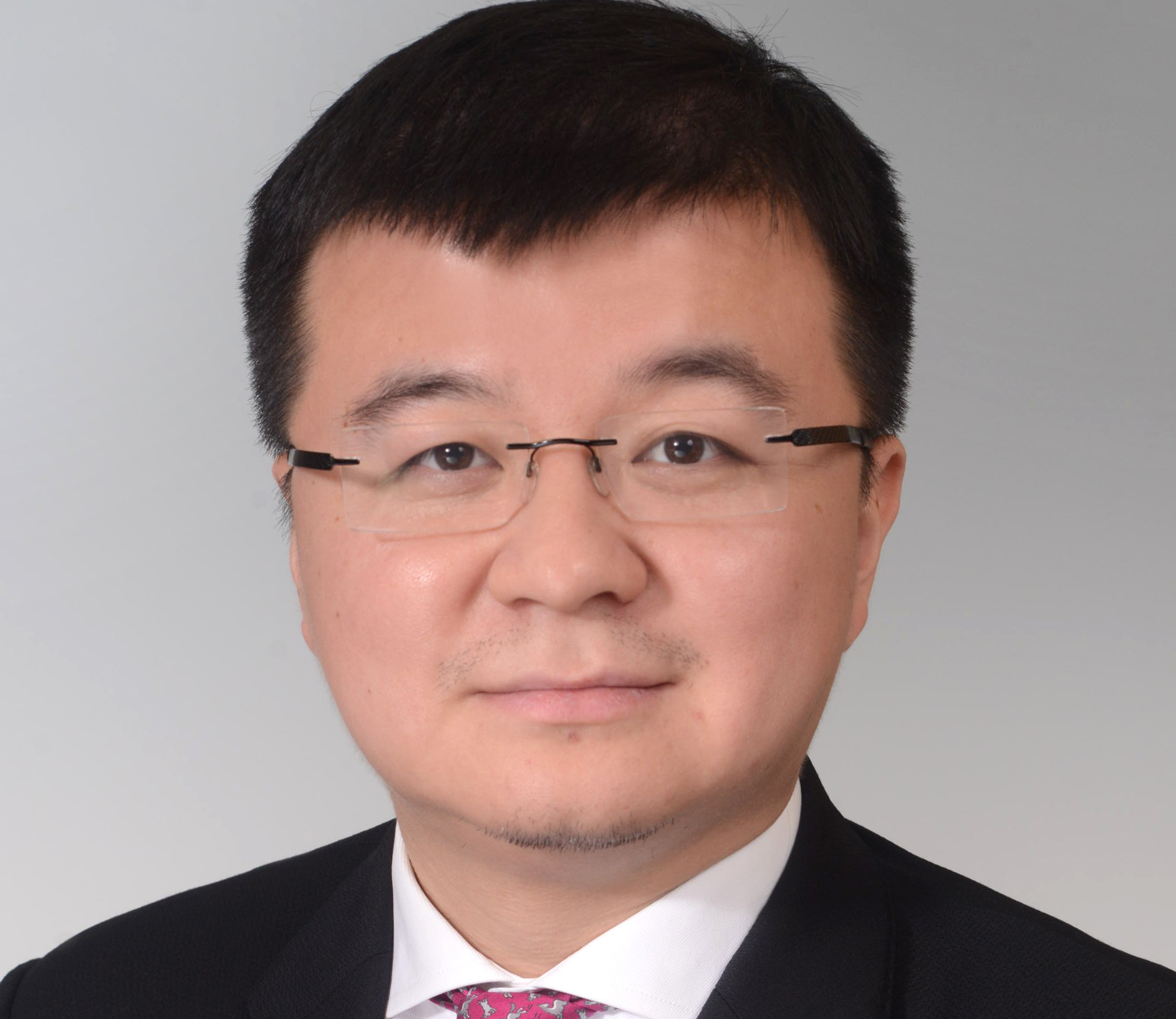 C-Bridge Capital, a Shanghai-based private equity firm focused on China's healthcare sector, hopes to profit handsomely by bringing better drug know-how from developed markets to the underdeveloped Chinese pharmaceutical industry.
Headed by finance veteran Fu Wei, the US$700 million-under-management firm led a follow-on US$100 million round in Chinese pharmaceutical start-up Ascletis earlier this month. Ascletis has licensed and conducted clinical trail on a hepatitis C treatment drug developed by an American company, and is launching the drug in China during the first half of this year.
The sheer scale of the Chinese market makes the investment attractive, says Fu, a University of Chicago Booth School of Business graduate. With 40 million hepatitis C patients in China, compared to just four million in the U.S.,  he is confident that the drug will hit it big and bring a lucrative return on his investment.
C-Bridge Capital is also looking at other areas such as hepatitis B, which is an even bigger market, and also lung cancer, which has seen a dramatic increase in China due to an aging population of smokers and the effects of high pollution levels in Chinese cities.
Fu also sees the need for widespread consolidation in the Chinese pharma and healthcare sectors, which he described as lagging other sectors of the economy by 10 years. He sees Ascletis as a vehicle for acquiring other, smaller players in the pharma sector.
Likewise, he described a recent investment in Anrei Medical as a typical consolidation play where the company will be a platform to acquire consumable businesses, especially in the minimally invasive surgery category.
You can listen to our conversation or read a Q&A below. Don't forget to subscribe to China Money Podcast for free in the iTunes store, or subscribe to China Money Network weekly newsletters.
You can also subscribe to China Money Podcast's Youtube channel or Youku channel.
Q: Could you give us a brief introduction of C-Bridge Capital?
A: C-Bridge Capital is a China-focused healthcare fund. Our name, "C" stands for commercialization, consolidation and China. It's because we invest in growth-stage healthcare companies, and the industry in China is being increasingly commercialized and waiting to be consolidated at the same time.
Currently, we manage US$700 million in total including our Fund I with US$200 million, plus US$100 million in co-investments. We also manage a venture fund called I Bridge, it's a US$100 million vehicle led by Jimmy Wei, who was a partner at Kleiner Perkins.
Q: You've worked at all kinds of financial institutions before setting up C-Bridge, including Far East Horizon, Themes Investment Management, Goldman Sachs. How did these experiences lead to the establishment of your current fund?
A: Working in all sorts of funds offered me the experience of different investment strategies, as well as cross-sector investment experience.
In general, I think the healthcare sector is ten years behind (other sectors in China). Unlike the boom of TMT (technology, media and telecommunications), the boom of financial institutions and the boom of consumer goods, which all started in around 2004 and 2005, the healthcare sector is ten yeas behind.
Consumers of healthcare products and services are mainly 55 years old or older, so it's the old people's demand. China is just rapidly aging. From the supply side, if you want to be in healthcare, you need to be a PhD with ten years working experience in a big pharmacy company. So China is entering the time for healthcare to repeat what other industries did ten years ago, such as 20% annual growth and industry consolidation.
Q: You recently made a follow-on investment in Chinese pharmaceutical start-up Ascletis. How did that investment came about?
A: This is a typical example of a commercialization story in China. Gilead Science is a US$100 billion U.S. company with huge success in hepatitis C. Their hepatitis C drug already achieved US$11 billion in sales in 2013 and US$20 billion sales in 2014.
Ascletis licensed a compound that's 99% similar to the drug, and has completed clinical trail in China and is about to be approved. China has 40 million (hepatitis C) patients waiting to be cured, and the U.S. only has four million, so China is a huge market.
I am sure their first product will be launched in the market in the first half this year. So we feel Ascletis will be a hugely successful company. Even if it only achieves half a billion U.S. dollar in revenue, it would have a multi-billion dollar valuation. We see this kind of investments to be repeated in terms of transferring U.S. technology to China in the future.
Q: How much real innovation do you see in Chinese bio-pharmaceutical companies?
A: Innovation is always good but sometimes first-in-class innovation is like gambling, even the best scientists in the world cannot predict whether it can go through the U.S. Food and Drug Administration approval, how can a fund manager predict? So we prefer to invest in technology transfers.

Q: How will the scandal few years back regarding drug companies' improper marketing to doctors in China influence your marketing of the new product?
A: It's more related to generics, and we don't need to do that. There are 40 million patients to be cured and we are the best. The second best option is a 12-month treatment plan with less than 50% of efficacy, and the side effect is fever. We are 95% efficacy with a three-month treatment and almost zero side effect. So why wouldn't they choose us? Why do we need commissions and kick-backs to improve sales?
We also have marketing plans and we hired the team from Roche Pharma who are very experienced.
Q: What's your expectation of the company's growth? And how involved are you in the company's daily management?
A: They just raised US$100 million new round (led by us) and it will be used purely in new drug licensing and discovery. Of course, we will not be limited to hepatitis C, we are also looking into other areas such as hepatitis B, which is an even bigger market, and also lung cancer.
We do not get involved in their daily management but we provide strategic advice and support them for new drug licensing and introduction.
Q: C-Bridge Capital led the US$100 million new round, could you tell how much capital C-Bridge Capital put in?
A: I can tell you that the majority, I think above 90%, of the money are from C-Bridge and C-Bridge's limited partners. Qianhai Equity Investment Fund Management and Focus Media Founder Jason Jiang are all our limited partners and co-invested in the deal.

Q: How do you incorporate the consolidation part of your strategy in this deal?
A: I think it's a natural story for the company. Ascletis is already the leading company in hepatitis C and probably will become the most important anti-virus business in China. With the introduction of its new drug, the smaller players will feel pressure. We are already in discussion to acquire some last-generation hepatitis C product makers.
Q: How would you fund strategic acquisitions? US$100 million is not a lot when it comes to M&A?
A: Whenever there is a good target, we can always go back to the market and raise more capital. That's not even considering that the company could pursue an initial public offering any time in the next two years. It is going to be profitable very soon, actually I think it might be profitable in 2016, meaning that it could be listed on domestic exchanges as well.
Q: When you invested in the latest round, how would you describe the valuation of the company?
A: None of the good companies will be cheap. It's all about your confidence in the company's team and business. In fact, the company has made so much progress in one year. Many people say that my last round was too expensive, but no one says that now.
I believe Ascletis will become a multi-billion U.S. dollar company in two or three years.
Q: Is the company a unicorn, or valued at US$1 billion now?
A: I can't disclose, but it's almost there.
Q: You made an investment in a medical equipment company Anrei Medical. Could you describe the investment's rational?
A: This is a typical consolidation play. We acquired 80% of the company, so it's a buyout deal. We plan to use this platform as a start point to acquire consumable businesses, especially in minimally invasive surgery category. In China, only 20% or 30% of surgical operations are minimally invasive, compared to 70% in the U.S. So this is a high growth sector.
Q: It's a niche market, what's the competitive landscape?
A: It's not niche actually, it's RMB3 billion to RMB4 billion in market size every year. The competitors are always those multinational companies in tier one cities, like Boston Scientific and Bayer. Domestic companies are in the second tier or third tier cities. Anrui is in the top two in this category and has been in the market for ten years.
Anrui is also the original equipment manufacturer (OEM) for Boston Scientific, so it shows that it has high product and service capabilities.
The market will grow at 20% to 30% annually for sure, I think, for the next four to five years. I believe Anrei will grow faster than this rate.

Q: Anrei is relatively small in size, 80% stake for US$25 million investment, which puts the company valuation at over US$30 million?
A: It depends on how you define it. It's not a huge company for sure, but this is the reason that we can scale up. The company is going to have 30% growth rate for the next two to three years.
The sector, actually the whole Chinese healthcare sector, is highly segmented. There are 5,000 pharmaceutics companies in China, but it shouldn't be the case. In the U.S., when we talk about big pharmaceutical companies, we are talking about US$100 billion in size. In China, there are maybe only a couple companies worth US$10 billion in size. It's just because the industry is ten years behind.

Q: C-Bridge's deals so far have been in pharmaceutical and medical devices, will you expand into other sectors?
A: We mainly focus on pharmaceutical drug development sector and medical devices. We will also consider hospital insurances, but that's a more isolated kind of strategy. When we invest in hospitals, we will focus on technology, for example, a special clinical franchise.
Q: What's your outlook for the three sub-sectors, pharmaceutics, medical devices and healthcare services, in the next five years?
A: Let's put healthcare services aside, it's quite different. Pharmaceutics is mainly about catching up, and it will probably see consolidations in five years. For medical devices, the catching up part is almost done, so the next five years will be more about consolidation.
Q: People have been talking about consolidation for many years, but it's happening very slowly, why?
A: Timing is very important. If you look at other sectors such as beer, dairy and automobile, people always felt consolidation was difficult ten years ago. But now today, it's all consolidated. Healthcare is the same, it's just delayed.
About Fu Wei:
Fu Wei is chief executive officer at C-Bridge Capital, a healthcare-focused private equity firm in China. He was previously head of principal investment at Far East Horizon and a partner at Themes Investment Management. In his earlier career, he worked at Goldman Sachs, Macquarie Group and Temasek Holdings.

(China Money Network reporter Pan Yue also contributed to the article.)