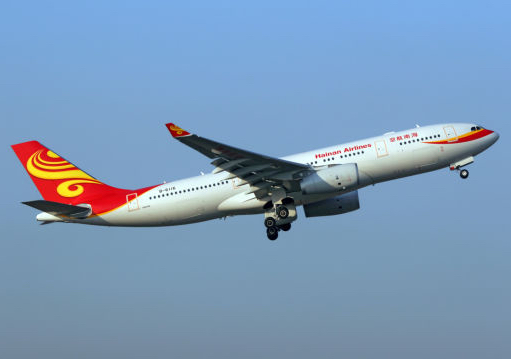 Chinese companies doubled outbound mergers and acquisitions last year to an all-time high US$225.4 billion in total deal value, with a number of new aggressive buyers emerging on the overseas M&A scene.
HNA Group was the most acquisitive, with at least nine major deals announced, while China National Chemical Corp (ChemChina) inked the largest ever cross-border deal involving a Chinese company, paying US$43 billion for Swiss agribusiness Syngenta AG.
While some of 2015's most active buyers, including Fosun Group and Anbang Insurance, slowed their investment pace in 2016, Dalian Wanda Group continued its aggressive deal-making with a big expansion into Hollywood.
Here, we list the most daring Chinese buyers of global assets over the year past.
HNA Group Buys Its Way Closer To Becoming A Global Top 100 Enterprise
In 2016, Chinese conglomerate HNA Group, with its roots from Hainan Airlines, was hungry for overseas acquisitions in the travel, aircraft leasing and supply chain sectors. It was the most active Chinese corporate buyer of global assets last year, as the company moves closer to achieving its stated objective of becoming a global top 100 enterprise. The company, with US$95 billion in assets, is currently ranked as the 353th biggest global enterprise on the Fortune 500 List.
In February 2016, an investment unit under HNA announced a US$6 billion buyout of American computer, network and software distributor Ingram Micro Inc. Ingram Micro is the largest technological product and supply chain service provider in the world. The deal helped HNA accelerate the shift of its logistics business towards a supply chain manager model.
In May 2016, HNA Tourism Group Co., Ltd, a unit under HNA Group, agreed to buy 100% of Carlson Hotels, including its 51.3% stake in Rezidor Hotel Group AB, from Carlson Hospitality Group, Inc. Carlson Hotels is one of the largest hotel groups in the world with ownership of the Radisson brand. It has 1,400 hotels in operation and under construction around the world, with 90,000 employees. Since Carlson is privately owned, the financial details of this deal were not disclosed.
In October 2016, CIT Group Inc., an American financial holding company said that its commercial aircraft leasing business would be sold for US$10 billion to Avolon Holding Ltd., a subsidiary of HNA's Bohai Financial Investment Holding Co., Ltd. Bohai Financial itself is the product of a recent acquisition, in which Bohai Leasing acquired Ireland-based Avolon for US$2.5 billion in September 2015. The new deal doubled the scale of Avolon, making the combined entity an owner of 910 aircraft and the world's third largest aircraft leasing company.
Also in October, HNA Tourism acquired 247.5 million shares of the international hotel operator Hilton Worldwide Holdings for US$6.5 billion from its biggest shareholder Blackstone Group. After the completion of deal, HNA would hold 25% of Hilton and become its biggest shareholder.
Some smaller deals HNA did last year include the acquisition of Swiss airline catering company Gategroup Holding AG, British foreign currency exchange operator International Currency Exchange (ICE), as well as Pactera, an IT outsourcing company owned by Blackstone, and a 13% stake purchase of Virgin Australia.
ChemChina Pulls Off A Historic Massive Deal In Switzerland
In February 2016, ChemChina announced a historic and massive transaction to acquire Swiss agrochemical and seeds company Syngenta via a tender offer. The US$43 billion deal is by far the largest Chinese outbound M&A transaction on record. ChemChina originated as a small enterprise and has gradually grown over the years into a major chemical conglomerate.
The deal continues to face strict and highly uncertain regulatory oversight in the European Union. To mollify regulators, ChemChina said it would fully support the integrity of the operation, management team and employees of Syngenta and keep its headquarters in Basel, Switzerland.  Last August, the transaction was approved by the Committee on Foreign Investment in the United States (CFIUS). A quarter of Syngenta's sales comes from the U.S. However, regulatory review by European antitrust commissions was delayed several times with the latest deadline extended to April 12 this year, in order to allow "sufficient time for the discussion of remedy proposals".
Dalian Wanda Group Becomes The World's Biggest Cinema Operator
Chinese conglomerate Dalian Wanda Group, a real estate developer headed by China's richest man Wang Jianlin, has focused on the cultural and entertainment sectors over the past few years. They made good on that promise in 2016, with massive investments in both film production and cinemas.
In January, Wanda said it would acquire U.S. studio Legendary Pictures, Inc. for US$3.5 billion in cash, the biggest outbound M&A deal by a Chinese company in the cultural industry. Questioned by many industry experts as overly expensive, the transaction may turn out to be a learning exercise for Wang as Legendary's founder Thomas Tull resigned earlier this month.
Wanda cemented its status as the biggest cinema operator in the world in 2016. Wanda first entered the U.S cinema business in 2012, acquiring AMC Entertainment, and in 2015 acquired Australia's second largest cinema operator Hoyts.
On March 4, 2016, AMC Entertainment completed the buyout of Carmike Cinemas Inc. for US$1.1 billion. The deal with Carmike gives AMC 663 theater locations in 45 states across the U.S., solidifying its position as the largest cinema operator in the U.S.
In July, Wanda's AMC Entertainment Holding Inc. agreed to acquire London-based Odeon & UCI Cinemas Group, the largest cinema operator in Europe, from private equity firm Terra Firma for UK£1.33 billion. Odeon & UCI has 2,236 screens in 242 cinemas, taking a 20% market share in Europe. The deal was completed in December after being approved by the European Union, making Wanda the largest cinema operator in Europe.
Meanwhile, in November 2016, Wanda announced a deal to acquired 100% shares of Dick Clark Productions, Inc. for US$1 billion. DCP is the producer of some of the world's most prominent award ceremonies, including the Golden Globe Awards, American Music Awards, Billboard Music Awards and American Country Awards, and the New Year's Eve Celebration in Time Square, New York.
Tencent Becomes The World's Biggest Online Game Distributor
In June 2016, Tencent Holdings Ltd. announced a deal to acquire 84.3% of Finnish mobile game developer Supercell from Softbank and Supercell staff for US$8.6 billion. It's the largest M&A deal in the global mobile game industry in recent years.
Supercell, the developer of popular mobile game Clash of Clans, was valued at US$10.2 billion, despite having only 190 employees. After the completion of the deal in October, Tecent became the largest game distributor in terms of revenue globally, surpassing rivals Electronic Arts Inc. and Activision Blizzard Inc.
With the Supercell acquisition, Tencent is likely to capitalize the Finnish company's creativity to produce popular games for the Chinese market. Tencent's earlier acquisition of American game developer Riot Games saw the Shenzhen-based Internet giant launch mobile game Honor of Kings, a mobile game very similar to Riot Games-produced League of Legends, one of the most popular games in the world. The Honor of Kings game has attracted over 50 million daily active users in China.
Fosun Takes A Breather After Breathless Expansion
In 2016, Shanghai-based Fosun Group not only toned down its pace of overseas acquisitions due to financial constraints, it sold and is planning to sell as much as RMB40 billion (US$6 billion) in assets to raise its credit rating above junk grade.
In December 2016, Liberty Mutual, the fourth largest property insurance company in the U.S., agreed to acquire U.S.-based insurer Ironshore Inc. from Fosun Group for around US$3 billion. Fosun bought Ironshore for US$2.3 billion in 2015.
Despite the financial uncertainty, Fosun inked a number of significant deals last year. Shanghai Fosun Pharmaceutical (Group) Co., Ltd. agreed to acquire 86% of Indian drug maker Gland Pharma for US$1.1 billion. It was the largest deal to date by a Chinese company in India, and also allowed Gland's private equity backer KKR to exit. In the same month, Fosun said it would buy 100% of British soccer team Wolverhampton Wanderers.
In August 2016, Fosun Industrial Holdings Ltd. proposed to acquire nearly 17% of Millennium BCP, Portuguese largest listed bank, with the option of increasing its stake to 30%. Three months later, Fosun acquired 16.7% of Millennium for €175 million and became the largest shareholder of the bank. Fosun also completed the buyout of Israeli dead sea mineral skin care brand AHAVA for about RMB496 million (US$72 million) last year.
Alibaba Keeps Its Friends Close With Southeast Asia Deals
Chinese e-commerce giant Alibaba agreed to acquire a controlling stake in Southeast Asian e-commerce platform Lazada last April. As a part of the deal, Alibaba would buy newly issued shares of Lazada for US$500 million and acquire shares held by some existing shareholders. Alibaba's total investment amounted to US$1 billion.
Lazada is the largest e-commerce operator in Southeast Asia, where e-commerce is still in its infancy with only 1% of customers choose to shop online. Acquiring loss-making Lazada is an attempt by Alibaba to expand into overseas markets that are somewhat closer to home and share similarities with the Chinese market.
In September 2016, Alibaba Pictures, the film unit under Alibaba Group, agreed to buy a minority stake of Steven Spielberg's Amblin Partners. It will also appoint a member on the company's board.
Midea Buys Kuka To Become World's Top Four Industrial Robotics Rank
Chinese electrical appliance manufacturer Midea Group has long focused on industrial robotics. In August 2015, the group partnered with Japan's Yaskawa Electric to establish a robot joint venture. It also has held a 13.5% stake in German industrial robot maker Kuka AG through its offshore affiliate MECCA International Ltd.
In June 2016, Midea formally proposed to acquire Kuka AG for €4.5 billion. The deal attracted great attention from various governments and regulators in Europe and the U.S. In December 2016, the transaction was approved by CFIUS and Directorate of Defense Trade Controls (DDTC) in the U.S., following the approval by European regulators.
Earlier this month, the deal was finally completed, making Midea one of the world's top four industrial robotics companies, alongside Fanuc, Swiss ABB and Yaskawa Electric.
Haier Acquires GE's Electric Appliances Business
In January 2016, China's Haier Group signed a memorandum of understanding for a unit of Haier to acquire GE's electric appliance business for US$5.4 billion in cash.
The deal was completed in June, with GE's electric appliance business keeping it headquarters in Louisville, Kentucky. The company will continue to operate under its current senior management team and use the GE brand.
The Guangdong province-based Haier attempted to acquire third largest U.S. household appliance maker Maytag in 2005, but ultimately withdrew its bid due to the negative political environment in the U.S. against Chinese acquisitions. Twelve years later, the company finally achieved its objective to acquire a U.S. peer.