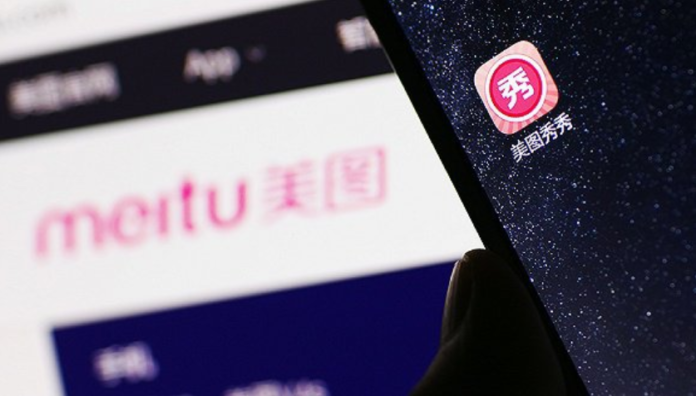 Meitu is investing HK$395 million (US$50.36 million) in DaJie Net Investment Holdings Ltd., an online social networking and job hunting platform for young people in China, as the Chinese biggest selfie app seeks to enrich its value-added services in an attempt to boost the popularity of its products.
The company, which is best known for its namesake selfie image-enhancing app, agreed to pay about HK$395 million (US$50.36 million) for a 57.09% stake in DaJie Net. The transaction will be settled with HK$52.52 million (US$6.69 million) in cash and the issuance of 85.73 million shares at a valuation of HK$342.95 million (US$43.67 million), Meitu disclosed in a filing to the Hong Kong stock exchange on Wednesday.
"Meitu plans to offer DaJie Net's professional social networking platform to its wider range of user group as a value-added service, which is expected to increase the user engagement and loyalty," said Meitu in the filing, adding that over 80% of its users are aged below 35.
"DaJie Net, as a social networking and job hunting platform, delivers big data-enabled services to tens of millions of enterprises and job hunters. With the combination of technologies and the internet, DaJie Net is capable of providing precise job-matching services to significantly lift the efficiency in the human resources industry," the company added.
Meitu, which went public in late 2016 in what was then the largest technology listing in Hong Kong in a decade, has suffered difficulty in lifting the number of its app users in China. The company recorded 308.1 million monthly active users (MAUs) in June 2019, only 0.6% higher than that of December 2018, according to the company's interim results released on August 26.
The company is promoting a social transformation strategy with an aim to enhance user engagement. Meitu said in the interim results that it had achieved initial success in the strategy as the daily time spent by users on the Meitu app increased to over 12 minutes from about five to six minutes per day prior to the implementation of the social transformation.
DaJie Net will operate independently upon the completion of the deal. Wang Xiujuan, chairman and CEO of DaJie Net, will hold an additional position as the chief operating officer of Meitu, according to the filing. Wang, who started a career in the internet industry in 1998, helped set up companies including New York-listed Renren and Chinese online game developer and operator KongZhong Corporation.
KongZhong went public on New York's Nasdaq in 2014 and delisted in 2017 after a merger with Wiseman International Limited, a wholly-owned subsidiary of Linkedsee Limited.
DaJie Net has raised six funding rounds before the transaction. The company closed RMB100 million (US$13.95 million) in a series D+ round from Chinese investment company Winshare Capital, and Chinese venture capital firm Northern Light Venture Capital in May 2017. It also completed a series D round worth RMB200 million (US$27.90 million) in October 2015.
Softbank China Venture Capital, Shenzhen-based private equity firm Co-Stone Capital, and Lei Jun, the Chinese billionaire entrepreneur who co-founded smartphone giant Xiaomi, were among the backers in its previous funding rounds, according to Chinese business data platform Tianyancha.