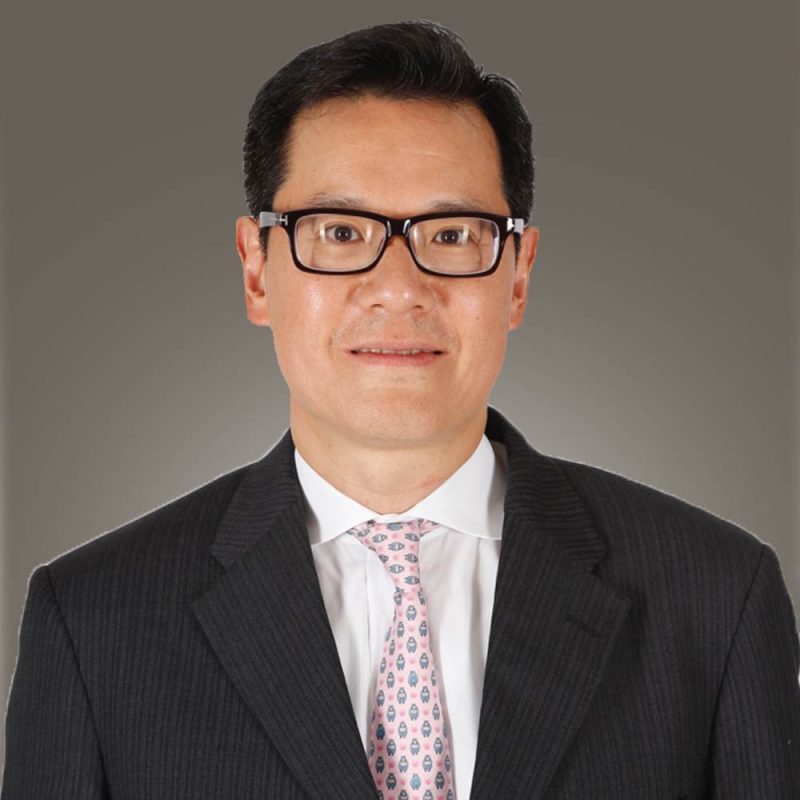 Hamilton Tang, managing partner of Chinese private equity firm SMC Capital China, is betting on horses; or more importantly, the growing number of wealthy Chinese who want to own one.
Back in 2012, SMC invested RMB22 million (US$3 million) in Rider Horse Co., Ltd, a Chinese firm engaged in the age-old art of horse trading. With SMC's support and driven by growing demand from aspirational consumers eager to mimic the lifestyles of U.K. or European elite, the company has since expanded into horse breeding, managing horse clubs and equestrian events. Revenue has increased more than six fold.
Despite a national ban on horse race betting in 2000, Rider Horse is among the most successful horse racing event organizers in China, Tang said during an interview on the sidelines of the HKVCA Asia Private Equity Forum 2017 in Hong Kong.
The company imports roughly two hundred horses each year, including New Zealand thoroughbreds to meet demand from aspiring Chinese consumers engaged in recreational riding, playing polo and racing.
But this ride is almost over for SMC, which hopes to gain a handsome return on investment when Rider Horse completes an initial public offering later this year.
After SMC's initial investment, Rider Horse went on to raise a RMB45 million series B round led by CDF-Capital in 2013, and a RMB120 million series C round from Jiangsu Delta Capital Investment Management Co., Ltd, DT Capital Partners, Jiangxi Gaoqi Investment and Jimei Investment in 2014. It raised another RMB120 million series D round in 2015 from undisclosed investors in 2015, according to the company's website.
The thorny question if whether Rider Horse's IPO can cross the finish line under current market conditions. A listing on China's A-shares market now requires years of waiting time. An IPO on the country's over-the-counter market, the so-called New Third Board, can be completed more quickly, but faces the critical problem of low liquidity.
Nevertheless, Tang said the company is aiming to file for an IPO during the first quarter 2017, five years after its initial investment in the horse trade.
You can listen to our conversation above or read a Q&A below. Don't forget to subscribe to China Money Podcast for free in the iTunes store, or subscribe to China Money Network weekly newsletters. You can also subscribe to China Money Podcast's Youtube channel or Youku channel.
Q:Could you give us a short introduction to SMC Capital China?
A: We have been a China private equity specialist for the past 14 years. We started our business way back in 2003, and in the past few years, we have been focused on the consumer sector in China, in particular consumer upgrades, consumer tech and cross-border deals. We focus on growth stage and typically are series A lead investors (in our deals).
At the moment, we manage three private equity funds in addition to some co-investments pockets and deals that use our own balance sheet, with around US$700 million to US$800 million under management. Our most recent private equity fund, which is a vintage 2011 vehicle, secured US$100 million.
Q: Back in 2012, SMC Capital launched a joint venture with Chinese equestrian company Rider Horse Co., Ltd. Could you tell us a little bit about how that company has grown over the past few years?
A: Yes, we invested RMB22 million (US$3 million) in the company. Since our investment, the company has increased revenues by more than six times. Besides that, what I think is even more important is the composition of its revenues.
When we met Lang Lin, the founder of the company, in 2011 or 2012, the business was entirely a horse trading business. But with our help, particularly helping with cross-border engagement, the company today is much more diversified.
The company still has the horses buying and selling business, it also has a strong breeding program. It is also the largest importer of thoroughbred horses from New Zealand. In addition, through joint ventures with overseas companies, it has a strong horse quarantine and immunization business, as well as horse transportation.
It imports a couple of hundred horses every year, and importation together with quarantine, immunization and transport, which we treat as one, probably is the biggest component of the company's profit. The company is also perhaps the most successful horse racing organizer in China.
The company is now targeting to file for initial public offering during the first quarter this year in China, perhaps on the New Third Board or in Shanghai or Shenzhen.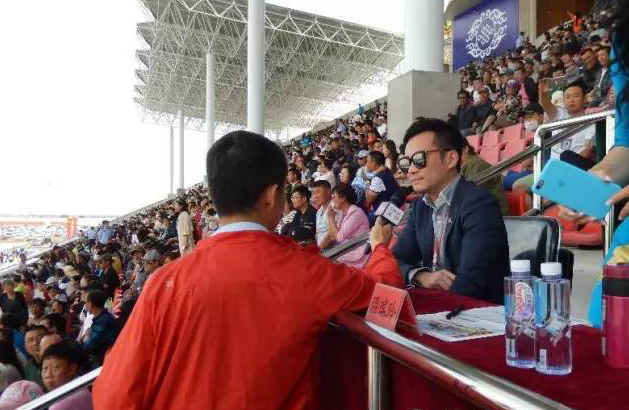 (The audience at a horse racing event hosted by Rider Horse last summer.)
Q: Is it difficult to sell horses in China?
A: No, what we found is that there is a huge increase in the number of riding academies and polo facilities in China. Many high-end residential developments in China today have polo facilities and horse riding rings. It's all part of the aspirational consumers, you know, mimicking the lives of the elite in the U.K. or Europe. So there's quite a strong demand for horses actually.
Q: Has China's equestrian industry been growing as fast as you expected?
A: I suppose the bottom line is we are a series A investor, and the biggest shareholder outsides of company founder Lang Lin. Since the company's series A round, there have been three subsequent up-rounds, and the last round was completed at around eight times to our entry valuation. The underwriters for the planned IPO have a much more robust figure than the last funding round as well. We have also sold (some of our shares) to subsequent investors to recoup some capital, but we remain the largest external shareholder.
Q: Anther SMC portfolio company is Ymatou, a cross-border e-commerce player in China. How has this business been impacted by new regulations strengthening oversight of cross-border e-commerce?
A: First, I think the regulations are still being fine tuned. Ymatou and all the cross-border e-commerce companies are adapting to the new changes, which are evolving as we speak. Overall, the government's intent is not to eliminate cross-border e-commerce players, but trying to level the playing field.
For a period of time, the regulations had a negative impact on the company's fundamentals, and then there was a rebound. The bottom line is that Ymatou is still serving millions of Chinese consumers.

(The number of Chinese horse lovers has grown steadily, with various online platforms dedicated to horse trading and social networking among horse owners in China.)
Q: SMC has invested in Ecmoho, an online nutritional supplement shopping company. Could you explain a little bit of the rationality behind the investment?
A: As I mentioned, within the consumer universe, we look for companies with at least one of two traits: One is they really use technology to enhance consumer experience; two is they share a view that cross-border accessibility is important in building value. In this case, Ecmoho is one of the largest e-retailers of health supplements in China, and satisfies both of the two criteria.
Today, it's true that the vast majority of nutritional supplement sales are done through neighborhood mom-and-pop pharmacies, and online interface is only about 15% (of total sales). However, online is the fastest growing retail channel for the segment, and our view is that more and more consumers are understanding the power of ordering online and have those orders fulfilled by online players like Ecmoho.
Q: What's the future of vertical e-commerce platforms, will they be able to stay independent for much longer?
A: There are some important competitive skills needed to stay ahead in the industry. Data is a huge one, and is part of many business we look at. Ecmoho, for example, has a database of five to six million consumers, and will used that data to improve its ability to understand what products its consumers want, and have their finger on the pulse of the customer.
Q: Can you talk a little bit about another portfolio company, Vimiu Food?
A: Yes, Vimiu is one of my favorite companies. Actually we already sold our positions in Vimiu so we are no long a shareholders, but we had a very good experience and made good money from it.
Although Vimiu happened to be selling food items, to us it's more about being a distribution pipeline and was never really a food and beverage play. We look at some of the food and beverage players that have been supported by private equity firms, and in our humble opinion, this is a difficult market. It's a cash business principally, with a lot of potentials for leakage in the system.
Q: If you could picture a company in the food and beverage space that you'd like to invest in, what would the business be like?
A: Obviously, food safety is a huge issue in China. So I suppose if there's a food and beverage company addressing the new health-conscious generation, that would be a potential target. But as I said, the traditional restaurant format is quite difficult, particularly on a wide spread business scale. Probably some sort of digital interface or smaller concepts like what Vimiu had.
About Hamilton Tang:
Hamilton Tang is managing partner of SMC Capital China, a private equity firm focused on the Chinese consumer space. Before founding SMC capital in 2003, Tang worked at Morgan Stanley from 1991 to 1996 in the investment banking division in both New York and Hong Kong.