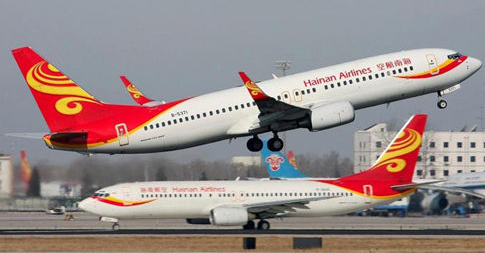 HNA Group (International) Co., Ltd. today announced the appointment of Patrick Kwan as its chief investment officer, effective April 10, 2017. Kwan will be mainly responsible for managing the company's investment projects and the related financing activities.
Prior to joining HNA International, Kwan was with Barclays, Hong Kong from 2001 to 2016. His last position was Co-head of Investment Banking Division, Asia Pacific and Country Manager of Hong Kong.
Kwan began his career with Goldman Sachs and has held various senior positions in Markets and Investment Banking with Peregrine Fixed Income, TD Securities as well as Deutsche Bank. Kwan holds a Master degree from the University of Michigan, Ann Arbor, majoring in computer science and engineering.
HNA International, an investment holding subsidiary of HNA Group established in Hong Kong as a strategic platform for the internationalization of its business, welcomes an investment professional of Patrick's caliber and experience to join its leadership team as it continues to advance its growth in line with the state policy of "One Belt, One Road" for international development, the firm said in an announcement.
Kwan's insights will be invaluable in helping to guide HNA International as a strategic platform for the internationalization of HNA Group's business.
Since its founding in 1993, HNA Group has evolved from a regional airline based in Hainan into a global conglomerate encompassing businesses in tourism, industrials, capital markets, logistics and ecological technologies.
HNA Group, with 410,000 employees, became a Fortune Global 500 company as the 353th on the list.