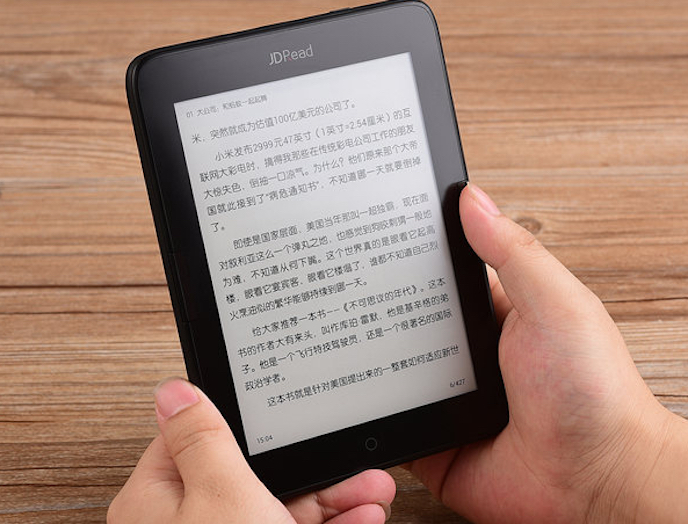 China's digital reading market reached RMB12 billion (US$1.7 billion) in 2016 with over 330 million readers, according to a report released at the 2017 China Digital Reading Conference held in Hangzhou last week.
According to the report, the number of digital readers in China increased 12% from 290 million in 2015 to 330 million in 2016. The percentage of revenue from copyright and revenue from advertising increased to 6.5% and 4.8% in 2016, respectively, from 3.4% and 3.1 % in 2015.
"Digital reading industry is in a rapid development stage," said Zhang Yijun, an senior official at the General Administration of Press and Publication. "China's policies, the formation of reading environment, great literature works and the increase of the number of readers has push the industry to grow. The industry is expected to remain a growth rate around 20% in the future."
Among the 300 million readers, the number of female readers is slightly higher than male readers. People born between 1980 to 1999 is the largest reading group, accounting for 64.1% of the total. Around 60% readers are willing to pay for the content, and 70% of them has an average reading time over half an hour each time.
Full copyright development has become an important part of the digital reading industry, with 60% of popular TV series adapted from works in digital reading platforms. The recent popular Chinese TV series on anti-corruption, In the Name of People, was adopted from a digital novel. The show had over 1.5 billion views already on Youku, a major Chinese online video content platform.
The report also pointed out that technologies including artificial intelligence, augmented reality and audio books have pushed the innovation of digital reading content.
"Thanks to the development of speech recognition and augmented reality, China's audio book market has grown 50% in 2016," said Zhang. "Books with augmented reality are vivid and interactive, and have become a bright spot of children books."
He added that last year, over 10 investment, merger and acquisition deals worth over RMB2 billion (US$290 million) in digital content industry were completed, as the industry consolidates both vertically and horizontally.