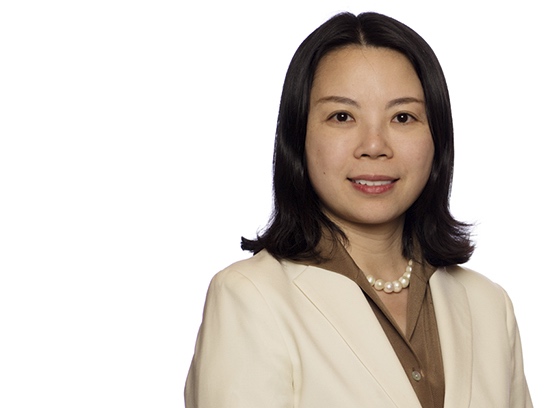 In this episode of China Money Podcast, guest Jie Gong, a partner at Pantheon's Asia Investment Team, spoke to our host Nina Xiang. Gong discussed new and important trends she sees in China's private equity and venture capital space, and what the fund-of-funds manager looks for when considering backing funds in China.
You can listen to our conversation above or read a Q&A below. Don't forget to subscribe to China Money Podcast for free in the iTunes store, or subscribe to China Money Network weekly newsletters. You can also subscribe to China Money Podcast's Youtube channel or Youku channel.
Q: What exciting new trends are you seeing in China's private equity and venture capital space, and also what types of funds are you focused on backing nowadays?
A: The Chinese private equity and venture capital landscape has been going through very big changes. We're seeing two very distinct trends. The first trend is that specialization is definitely deepening. We see specialists setting up separate teams to build verticals around sectors that they're interested in, rather than being dependent on reverse inquiries of deal flow.
Those that were originally specialized in different industries are certainly building more of their external resources to deepen their expertise, because in today's competitive market you need to have this extra knowledge and foresight as well as resources that you can bring to the company and make yourself indispensable.
The second trend is that there was a great proliferation of venture capital managers during 2014 and 2015, which in a way puts the growth capital firms in a bit of a bind, because their operating space previously was wider. We're seeing some of the growth capital firms leaning a bit forward in their investment stages, or moving into more early-stage investments, for example, investing in companies that are pre-breakeven.
So, I think for the growth capital firms, they need to recalibrate their strategy and (perhaps) not focus on those really hot themes that the entire market is focusing on. They also need to think about what kind of risks they take or not take as a growth-capital firm. So there's a lot of soul-searching and rethinking of strategy that the growth capital firms are going through right now.
Q: We are seeing more buyout firms in China. So, for your own portfolio construction, growth capital versus buyout, which one do you favor?
A: We actually construct a widely diversified portfolio of general partners at different stages of the investments life-cycle. But I think, growth capital or classic buyout, both are benefiting from a new wave of entrepreneurs looking at succession options for their businesses, as (family business owners) realize that an IPO isn't the only way to materialize their dreams.
Q: The year 2015, as the peak market of the mobile Internet boom in China, created a lot of excess. How do you feel about the return prospects for the funds of this vintage year?
A: Well, I think that fund vintage is really a confluence of several things. There was a huge wave of start-ups, entrepreneurial enthusiasm, a lot of capital flowing into the start-up space (that year), as well as many new venture firms (entering the market). So generally speaking, with a lot of capital going into the sector, it can create opportunities that could increase the competitiveness of the deal dynamic.
I think 2015 will be remembered as a very busy, very hectic and very buoyant vintage year, with the subsequent return repression coming out from generally elevated and heated valuations. But it doesn't mean that 2015 will not have very good funds, it depends on how disciplined the manager is in their fund size, their investment pace and how they add value to the companies.
Q: Can you give us some examples of characteristics that you look for in funds when considering whether to commit to them or not?
A: We will choose general partners, who actually have some foresight, understand how the market is likely to play out, and use their own unique skills and their resources to navigate the deals that are not in the most hotly contested areas.
So It's really a match of background of the general partners, what they're naturally good at, what are the differentiated resources that they can bring to the company, and their approach in adding value.
Q: How do you see the different exit routes and how important each will play in the future?
A: There are a lot of companies whose previous aspiration was to go for an IPO. I think that concept has abated with the volatility of the domestic market and also with the lengthened period that the IPO process has become.
I think it is important to be aware that the extent of trade sales as an exit route is deepening considerably. It used to be the multinational corporations, who are the buyers of assets, but now it has extended to many domestic companies, the BAT (Baidu, Alibaba and Tencent), conglomerates and listed companies, they all have an appetite for high quality growth assets. We're also seeing the participation of institutional investors (to buy growth assets) for their long term balance sheet capital investing. So in a nutshell, the universe of trade buyers is expanding, which is good news.
On the IPO side, the talk of the Hong Kong Stock Exchange having potentially a third board could create a new destination for technology companies. I think over time with the reforms of the domestic Chinese stocks exchanges, we'll also see the IPO process becoming more regulated and smooth, and the timeline becoming hopefully more predictable.
About Gong Jie:
Gong Jie is a partner at Pantheon's Asia Investment Team. She previously worked at Morgan Stanley Alternative Investment Partners' private equity fund-of-funds group, as well as J.P.Morgan, where she was responsible for leverage finance deals in China.