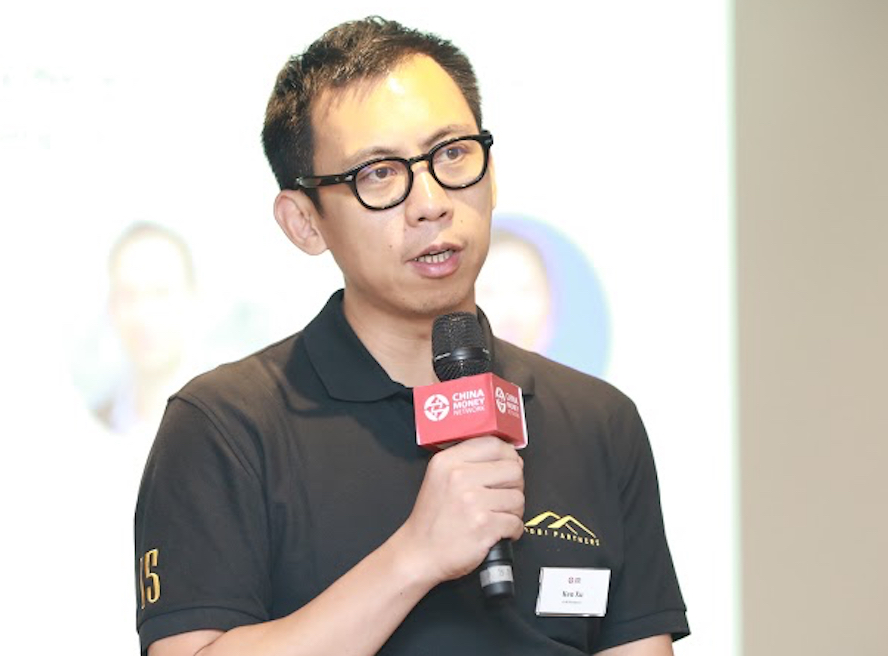 In this episode of China Money Podcast, Gobi Partners managing partner Ken Xu speaks to our host Nina Xiang. Xu discusses what he sees as the next technology frontier markets in China, and how Gobi is investing in the artificial intelligence, Internet of Things (IoT) and new infrastructure-themed industries.
You can read a Q&A and watch a short video of the interview. Don't forget to subscribe to China Money Podcast for free in the iTunes store, or subscribe to China Money Network weekly newsletters. You can also subscribe to China Money Podcast's Youtube channel or Youku channel.

Q:Gobi is a firm that doesn't follow investment fads. During the past mobile Internet boom, Gobi didn't appear to invest in O2O (online-to-offline) players, for example. Where are you finding the best opportunities right now?
A: Well, we actually did invest in O2O companies, but way (before others did). We put some money in the O2O space in short-distance and intra-city logistics start-ups in 2011, when the concept of O2O had not fully emerged as mainstream.
Right now, we are looking for the next generation stuff because as an early-stage investor you don't really want to chase the hype, because you don't want to pay a premium. We are looking at things like artificial intelligence and IoT, with a focus on differentiated aspects. For example, we believe that in the short term AI investment opportunities will mostly exist in the B2B (business-to-business) sector, or as enterprise services.
Q: For AI companies to be a technology solutions provider to enterprises, how sustainable is that business model? And how big is this market going to be?
A: Just like with any other enterprise service providers, the AI enterprise services market is going to be challenging. But if you look at the U.S., 80% of the companies listed on the NASDAQ or the SME board (of the New York Stock Exchange) are related to enterprise businesses.
China's AI market will be a gigantic market, potentially worth trillions of U.S. dollars. If you look at the trend, the number of new enterprises is increasing every year in China.

Q: Any other frontier sectors you are looking at?
A: Yes, we are also focused on new infrastructure, new agriculture and new manufacturing. The old infrastructure involved railways, highways and (bridges). We think different sectors, especially traditional industries, need to reconsider their respective new infrastructure to face new challenges and opportunities.
For example, agriculture is a traditional industry. But if you look into it, the whole agriculture industry is totally different from what it used to be five years ago. New land reforms in China just kicked in about three years ago, allowing farmers to transfer land and making it possible to have large plots of land to be managed by new operators, who can then use technology to create new agriculture businesses.

Q: But, do you really want to bet on a company that serves the agricultural sector, as it is such a difficult market to make money in?
A: That's a good question. But we always try to find problems that need to be solved, especially those complicated ones. So you have to leverage different kinds of skills, technology and have a good understating of certain industries. That's how you build (entry) barriers and take advantage of long-term opportunities.
About Ken Xu:
Ken Xu joined Gobi Partners in 2003 and became a partner in 2007. His work on the investment side covers areas such as wireless applications, location-based services (LBS), mobile SNS, and cloud computing. He has extensive experience in IT, financial services, real estate, and construction.