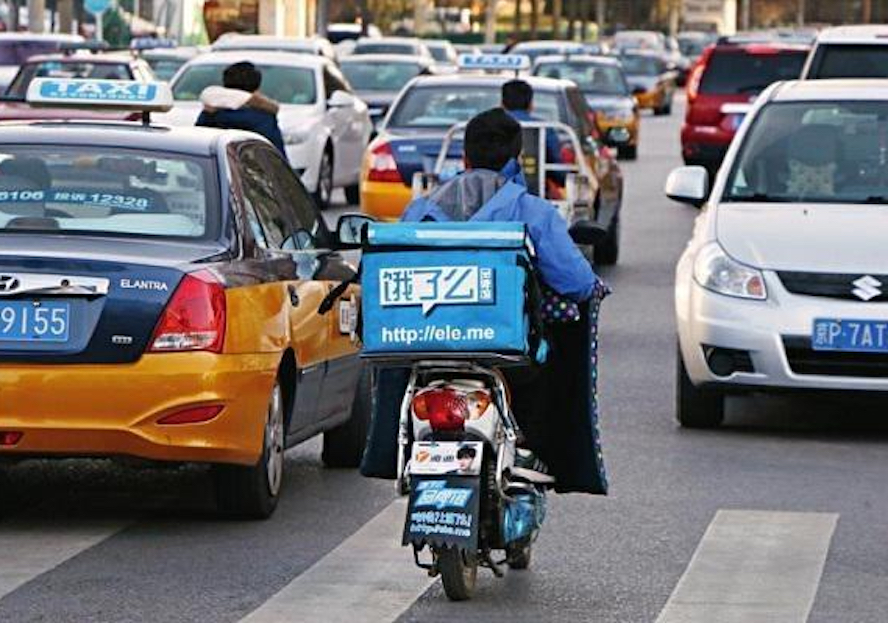 Chinese tech giant Alibaba Group is reported to have inked a deal to buy food delivery service Ele.me in what is seen as a major step towards reinforcing its position in the on-demand local services market in a deal worth around US$9.5 billion.
The deal, reported widely by Chinese media but not confirmed by the two parties, would add another front to the ongoing battle between Alibaba and rival Tencent, which backs rival on-demand local service platform Meituan Dianping.
Alibaba and its financial services arm Ant Financial are already Ele.me's largest shareholder, with over 30% stake before the acquisition. Ele.me founder Zhang Xuhao reportedly owns around 5% of the company, and he is likely to leave the company after the sale to Alibaba.
China's food delivery industry was valued at RMB67.7 billion (US$10.7 billion) in 2017's final quarter, up 16.2% from the previous three months.
For Alibaba, having access to Ele.me's network of delivery people makes business sense. Unlike e-commerce rival JD.com Inc., which maintains a large fleet of delivery services, Alibaba's depends on third-parties to cover last-mile delivery. If the deal goes through, Alibaba could employ Ele.me's delivery capabilities to deliver groceries from its supermarket holdings, and possibly other goods.
Ele.em's food delivery and other on-demand local services also constitute a key element in Alibaba's mobile payment and financial technology ecosystems by providing high-frequency transactions daily on millions of food orders.
Ele.me is one of two leading food delivering and on-demand services mobile apps in China. In August 2017, Ele.me acquired rival Baidu Waimai, to hold a combined 55% market share. According to media reports, Baidu would be one of Ele.me's existing investors selling shares to Alibaba.
What's noteworthy was that Ele.me and rival Meituan Dianping have been received investments from both Tencent and Alibaba. Tencent was an early investor in Ele.me, and Alibaba made a major strategic investment in Meituan before the merger between Meituan and Dianping in 2015. After that merger, Alibaba turned around and started investing in Ele.me until it became the biggest shareholder.