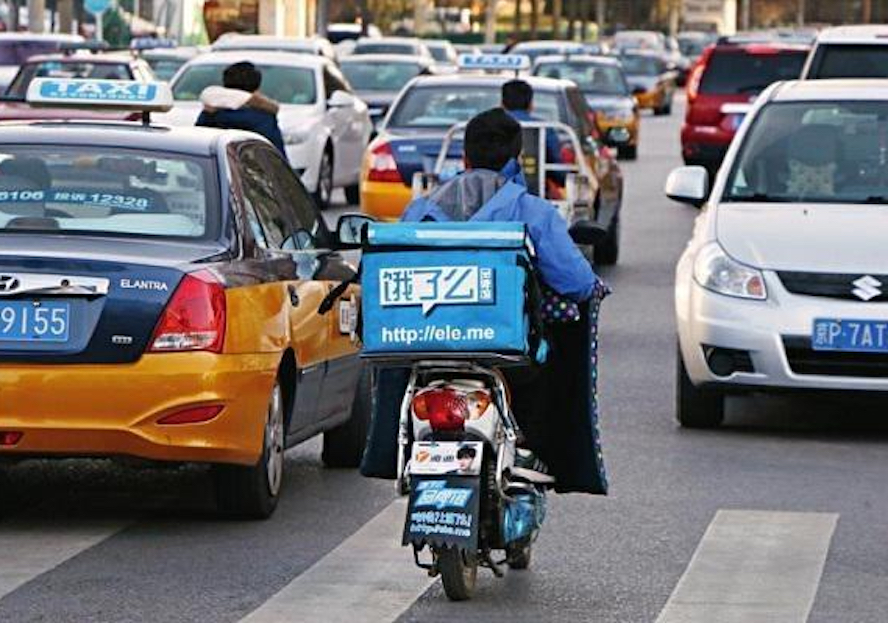 Chinese tech giant Alibaba Group has announced that it will acquire all outstanding shares that it does not already own in online food delivery company Ele.me, in a deal valuing the target company at US$9.5 billion.
The valuation is well above an earlier US$6 billion valuation given to Ele.me, which is included on China Money Network's China Unicorn Ranking.
Alibaba and its affiliates currently own approximately 43% of the outstanding voting shares of Ele.me.  According to an announcement, the acquisition will result in Ele.me's further integration into Alibaba's ecosystem and advance Alibaba's New Retail strategy.
"We are excited for Ele.me to become a part of the Alibaba ecosystem," said Daniel Zhang, CEO of Alibaba Group. "Ele.me can leverage Alibaba's infrastructure in commerce and find new synergies with Alibaba's diverse businesses to add further momentum to the New Retail initiative."
Alibaba said that Ele.me will complements Koubei, Alibaba's affiliated local services platform by combining Ele.me's online home delivery services with Koubei's consumer acquisition and engagement capability for restaurants and service establishments.
"This acquisition shows that we have built Ele.me into one of China's most valuable internet businesses," said Zhang Xuhao, founder of Ele.me. "We share the same strategic vision (as Alibaba) that New Retail has a bright future and being part of Alibaba's ecosystem will take Ele.me's growth to a new level."
Ele.me will continue to operate in its own brand and work with its existing partners and merchants. Alibaba will lend support to Ele.me including access to its New Retail infrastructure, product offerings and technology.
Upon completion of the acquisition, Zhang Xuhao will become chairman of Ele.me and special advisor to Alibaba's CEO on New Retail strategy, effectively being removed from the daily operations of the company he founded ten years ago in 2008 in Shanghai.
Wang Lei, vice president of Alibaba Group, will become chief executive of Ele.me. Wang joined Alibaba in 2003 and has held a number of senior positions in Alibaba's consumer e-commerce, B2B, O2O service and healthcare businesses.