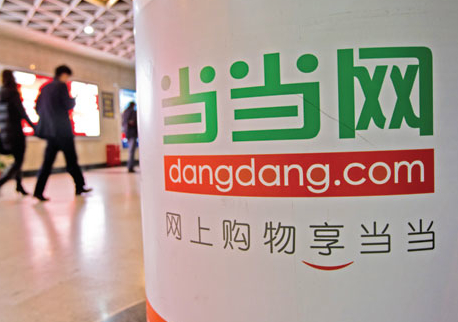 Tianjin Tianhai Investment Co., Ltd., the investment vehicle of Chinese conglomerate HNA Group, best known for acquiring American company Ingram Micro in 2016, is acquiring the assets of e-commerce platform Dangdang for RMB7.5 billion (US$1.2 billion).
The HNA unit plans to buy 100% stakes in Dangdang and affiliate Dangdang Kewen E-commerce Co., with cash and equity, according to a security filing by Shanghai Stock Exchange listed Tianjin Tianhai.
The deal comes despite ongoing financial difficulties for HNA. The shares of Tianjin Tianhai, along with other HNA units, have been suspected since January due to HNA's restructuring. Two subsidiaries of HNA have recently scrapped IPO plans citing market uncertainty, while HNA has been selling assets to reduce debts.
Tianjin Tianhai said that Dangdang's comprehensive e-commerce platform, big data and operating experience will expand Tianhai's business and improve its financial results. In 2016, the New York Stock Exchange-listed Dangdang went private.
As part of the deal, Tianhai Tianhai plans to raise RMB4.06 billion (US$647 million) in a private placement to fund the deal and expand Dangdang's business, including building warehouses and a second headquarters in China.
Tianjin Tianhai focuses on investments in artificial intelligence, big data and cloud computing. Its main units include HNA Cloud Market, a cloud-based platform that provides software as a service (SaaS) and Ingram Micro, a distributor of information technology products. It projected net income of RMB553 million (US$88 million) in 2017, up 172% from 2016.
Its parent, HNA Group, has built up its massive debt over the past few years with aggressive acquisitions. As of end of last August, HNA spent RMB15.6 billion (US$2.4 billion) on interest, more than any other non-financial firm, listed or unlisted, in China. HNA's credit rating was reduced last November to B, five levels below investment grade B+ by S&P, due to China's tightening oversight and HNA's rising funding costs.