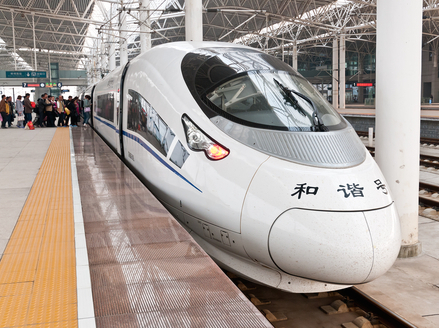 Chinese social media giant Tencent Holdings will bid for a stake in the company that provides WiFi services on China's bullet trains in a deal worth more than RMB3.05 billion (US$485 million).
Bullet Train Networks Technology Ltd., owned by the national railway operator China Railway Corporation, has announced plans to sell a 49% share in the company for least RMB3.05 billion (US$485 million) on the Beijing Equity Exchange, as part of China's mixed ownership reform.
Zhang Wei, vice president of Tencent's Internet Plus division told Chinese local media that Tencent will participate in the bid to tap into the Internet traffic on country's bullet trains. As of last June, China's high-speed trains carried more than 40 million passengers. However, free WiFi is not currently not available on trains, while mobile Internet signals are unstable when traveling at speed.
Many businesses, such as cafes, ask users to follow their social accounts, or to register with mobile numbers, in exchange for free WiFi. WiFi can also be used as an online advertising tool. The deal would also allow Tencent to provide its services such as mobile payment, games and social media to millions of travelers.
Tencent's rival Alibaba Group Holding has also shown interest in the deal, according to local media.
Last year, a consortium of 14 private investors, including Tencent, Alibaba and Baidu, acquired a 35.2% stake  in the parent of China Unicom, worth of RMB78 billion (US$12.4 billion).