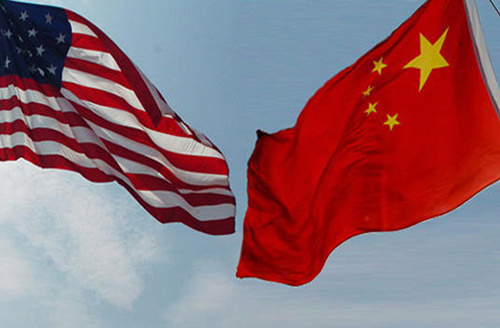 Chinese companies only completed US$1.8 billion of acquisitions and greenfield investments in the United States in the first five months this year, representing a 92% drop from the same period in 2017, and the lowest half-year figure in seven years, according to New York-based research firm Rhodium Group.
The report said the number of transactions has also significantly declined. China completed 39 transactions in the first half of 2018, compared with 69 in the second half of 2017, and a bi-annual average of 84 since 2014.
Under the Trump administration, the Committee on Foreign Investment in the United States (CFIUS) has tightened scrutiny over Chinese acquisitions in the U.S. China Money Network has reported four failed acquisitions this year. These transactions include Alibaba's financial affiliate Ant Financial Services Group's merger deal with MoneyGram, China's Hubei Xinyan Equity Investment Partnership's US$580 million merger with American semiconductor and electronics manufacturer Xcerra Corporation, Chinese heavy-duty commercial vehicle manufacturer CNHTC's US$28.3 million acquisition of Colorado-based developer and manufacturer of electric motors UQM Technologies, and HNA Group's investment in hedge fund SkyBridge Capital.
Meanwhile, some Chinese conglomerates are selling off their overseas assets to reduce debts. Chinese investors sold US$9.6 billion of U.S. assets in the first five months of 2018, according to the report. With the divestitures, China's net U.S. direct investments is negative of US$7.8 billion.
According to the report, HNA Group drove the unwinding process, with its sales of several U.S. official buildings in New York and San Francisco, as well as its stake in Hilton Worldwide. Rhodium Group said Wanda is in the process of selling two properties, one in Chicago and another in Los Angeles. Anbang Insurance Group is rumored to offload some U.S. assets as well. Rhodium Group therefore estimates another US$4 billion of sales pending.
In terms of industry, the favored sector has shifted from real estate to health and biotech, thanks to Shandong Weigao's US$850 million acquisition of Argon Medical Devices. Biotech and health sector accounted for 58% of the total Chinese investments, following by 20% in real estate and 12% in entertainment, despite foreign investments in real estate and entertainment now are more scrutinized by Chinese government.
Going forward, the volume and value of Chinese investments in the U.S. will remain low. At the same time, looming U.S. policies present substantial headwinds to a possible rebound of the trend, said the report.