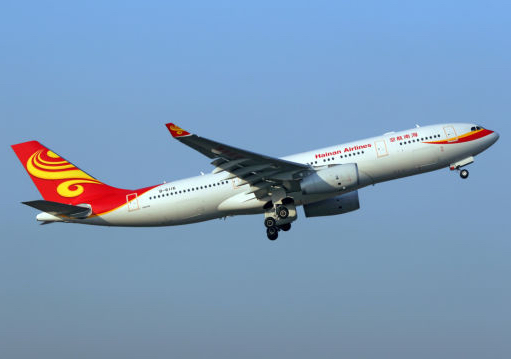 Hainan-based HNA Group's founder and chairman Chen Feng gave an interview to China Entrepreneur magazine in 2008 in which he described two of the great dangers that businesspeople face in China. For the first he cited the old adage that the quickest way to turn a billionaire into a millionaire was to start an airline. Then he added that to truly reduce a billionaire to rags, all that was required was to have them stay in Hainan after 1995.
Richard Branson is usually attributed with the first observation. And in Chen's case, of course, he can be said to have done the opposite – he started an airline and became a billionaire. But the second quip references the severe downturn that hit the island of Hainan after the property market meltdown of the early 1990s.
Chen appears to have avoided the downside of the latter curse too. HNA has become an aviation conglomerate, which by 2016 had revenues of RMB600 billion (US$90 billion) – a sum greater than the income of China's big three state airlines combined. Indeed, the 64 year-old tycoon has become – for bankers at least – one of China's most sought-after businessmen, splashing out more than US$40 billion on acquisitions in the past two years, reports the Financial Times.
There are few signs his global M&A spree is abating. With growing media attention on HNA and its rise, what do investors need to know about this far-flung aviation firm?

The Rise Of An "Offshore" Haven
To grasp what HNA is today it is essential to understand its origins. In the decades after 1949, Hainan Island's domestic economy produced fish, rubber and coconuts. Industrial investment there was deemed risky because the island was separated from the mainland and right on the frontline of China's southern coastal defences. Things began to change in the mid-1980s when Beijing's leaders contemplated turning it into the country's largest special economic zone. "Hainan Island is almost as big as Taiwan. It would be a significant victory if we use 20 years to develop its economy to Taiwan's level as well," Deng Xiaoping mused in 1984 (today Hainan's GDP is about a tenth of Taiwan's).
But it soon became clear to the country's leaders that Hainan was simply too far away for the central authorities to maintain full oversight of the economic reform process. Indeed, things tended to get out of control and as a result the island gained a reputation for providing an "offshore" haven for people who wanted to evade some of China's more rigid rules on trade and investment.
For instance, in 1984 the central government allowed Hainan to launch a pilot programme for a duty-free port for 17 types of goods including cars. A scandal then broke in which local government and banking officials were found to be colluding with speculators to secure foreign exchange illegally. The money was used to import foreign cars and resell them inside China for huge profits. The central government was furious. International trade through Hainan was all but halted for a couple of years.
This boom-and-bust pattern would recur again. In 1988 Hainan was finally designated as a standalone province (as well as a special economic zone). With its latter status it given a new privilege: Hainan was largely exempted from restrictive real estate investment rules prevailing in other parts of the country, so speculators flocked to the island. By 1993, the floor space of residential projects planned in Hainan – then with a population of seven million people – amounted to 10% of the nation's total. The property bubble burst when the central authorities finally cracked down. Hainan's economy cratered: between 1995 and 1997 its GDP growth ranked last among China's provinces, municipalities and autonomous regions.
Hence Chen's remark about the dangers of being a business person in Hainan in 1995. But in fact the slowdown also brought opportunity: it was during this volatile period that Chen was to establish HNA.
How Was HNA Set Up?
To jumpstart the local economy, state planners recognised that one of Hainan's fundamental challenges was its relative isolation. The solution, its local officials concluded, was to establish a new Hainan-based airline to bring people to the island.
Of course, that required someone with a track record in aviation. Chen fitted the bill. He was one of 24 students recruited from mainland China by Lufthansa's management school in 1982. Upon graduation the Shanxi native returned to China and worked for the Civil Aviation Administration. In 1990 he became an assistant to Hainan's governor and aged 37 he was tasked by his boss with setting up Hainan's new carrier.
It sounded like a bit of a mission impossible. Most of the smaller regional airliners were lossmaking at the time, dwarfed by the dominance of the big three state players (namely Air China, China Eastern and China Southern).
Hainan Airlines couldn't even recruit pilots, with the leading airlines unwilling to let theirs leave and risk losing market share to regional rivals like Chen's upstart.
The Hainan government gave Chen a budget of RMB10 million to get started, which he reckoned wasn't enough to buy "a pair of aircraft wings". Nevertheless, the political backing of the Hainan government was sufficient to secure financing from state banks to acquire two Boeing 737s and Hainan Airlines made its maiden flight in 1993.
The company was highly leveraged from the start, Time Weekly notes. Chen's firm quickly learned the trick of collateralising its fleet to secure further lending to buy more aircraft. But by 1995 – when Hainan's economy nosedived – the province's flagship carrier flew headlong into its own liquidity crisis. The local government could offer no financial help but it did offer an exemption that permitted Chen to find foreign investors. So he went to New York for fresh funding. "He stuck around Wall Street for three months and eventually convinced George Soros," Time Weekly writes. The financier paid US$25 million for a 25% stake, becoming the airline's biggest single shareholder at the time.

How Big Has HNA Grown Since?
The investment by Soros helped to recapitalise Hainan Airlines and the halo effect of such a prominent international backer raised its profile significantly in China too. As a consequence Chen would find it easier to secure bigger credit lines from state lenders, while two successful equity offerings in Shanghai in 1997 raised its profile further.
These helped set the stage for HNA Group, the holding firm of Hainan Airlines, to become a more aggressive dealmaker. Its early takeover targets were mainly smaller regional rivals in China. HNA then expanded its investment portfolio to airports, logistics and property as well. From a carrier that started out with two passenger jets, the aviation conglomerate today has a fleet of 1,250 aircraft flying to 270 cities in China and beyond. HNA's aviation unit has invested in an additional 18 carriers and has 13 airports under its management. By the end of 2016, it claimed control of assets worth more than RMB1 trillion.
The company has never hidden its growth ambitions. And like many of the entrepreneurs that have emerged from the state sector, Chen seems to be obsessed with global rankings such as the Fortune 500. HNA made its debut on that list in 2015 as the world's 464th biggest firm in terms of revenue. But Chen has set a new target that HNA gets into the Fortune 500's top 10 by 2025. Putting that in perspective, it would put the Hainan firm in the same league as Apple (which ranks 9th with US$233 billion in 2016 revenues) and BP (10th with US$225 billion).
"In order to achieve this goal an annual growth rate of 12.8% is needed," a columnist wrote on Huxiu, a Chinese news portal. "HNA needs to crazily buy and buy and buy."
This is exactly what HNA has been doing. And now that its acquisition binge has gone global, it is receiving much more attention outside China, as analysts wonder how it is managing to buy so much, so fast.
What Has HNA Bought Recently?
The latest acquisition target is Singaporean logistics firm CWT, pursued in a US$1 billion deal by one of HNA's Hong Kong-listed units. If it completes the purchase, HNA will have spent more than US$40 billion in deals over the past 28 months, according to Dealogic data (equivalent to a quarter of the transactions involving overseas M&A by Chinese firms in 2016, itself a record year).
The spending spree has intensified since late 2012, when President Xi Jinping took power. A number of megadeals followed, such as the US$6 billion buyout of American logistics firm Ingram Micro and the purchase of a 25% stake in Hilton Worldwide's hotel assets. The company's aircraft leasing unit bought Avolon for US$2.5 billion in 2015 and a year later Avolon was used as the platform to buy CIT Group's aviation leasing unit for US$10 billion, the biggest deal that HNA has done so far.
Amid concerns about overpriced purchases, capital flight and a weakening currency, Chinese authorities have tried to slow the flow of overseas bids over the past year. But the Financial Times has noted that HNA seems to be unaffected by the restrictions. It simply keeps on buying – doing so even as other Chinese giants like Wanda have been forced to back out of overseas deals by currency restrictions (outbound M&A from China dropped to a three-year low in the first quarter of this year, largely as a result of government moves).
Some of these acquisitions are so varied that they are hard to squeeze into a coherent strategy. For instance, HNA accumulated a 4.76% stake in Germany's flagship lender Deutsche Bank last month. There were also reports that it was in talks to buy a controlling stake in the publisher of Forbes magazine – apparently justifying the move into publishing on the grounds that it could distribute the magazines in its hotels and on its aircraft.
To be fair, some of the deals make more strategic sense and form part of HNA's efforts to become a vertically-integrated transport service provider. These include the takeovers of cargo handler Swissport and flight catering firm Gategroup. HNA has also said it wants to capitalise on China's tourist boom, controlling the airports they arrive at, their transportation in the air, and finally the hotels where they stay.
But even for those who buy into HNA's land grab in travel and transportation, other parts of its spending spree are genuinely puzzling, including its aggressive push into Hong Kong's property market.
HNA has snapped up controlling stakes in several obscure companies on the Hong Kong bourse in the past few months, including Advanced Card Systems Holdings, a smart card manufacturer, Jia Yao Holdings, a packaging business, and KLT International, a jeweller. But since last year it has also spent more than US$5 billion on four large residential plots in Hong Kong. The prices paid shocked the market: one plot was bought at a premium of 87% over the upper range of valuations.
The only aviation angle here is that all four sites are located at the city's former airport Kai Tak (which closed in 1998 to make way for the much larger Chep Lap Kok). But the purchases have local media speculating about HNA's wider ambitions for Hong Kong. Eastweek, a magazine, noted that HNA also controls the budget airlines Hong Kong Airlines and HK Express, and that it might want to challenge Cathay Pacific, the city's flagship carrier controlled by British conglomerate Swire.
Other commentators have been less impressed, suggesting that the land purchases from the Hong Kong government were designed to appear as legitimate business moves, but that the primary goal is to get new assets that can then be pledged to raise fresh debt.
Next Magazine was less flattering still, opining simply that HNA is a "state-controlled vehicle" that helps facilitate capital flight out of China.
So Who Actually Owns HNA?
Ownership of Chinese firms often falls into a grey area where it is not clear cut whether they are state-owned or of the private sector. That is especially so in the case of HNA. In 2011 the FT noted that the Hainan firm "remains something of a mystery, with a convoluted corporate structure" and an equally opaque ownership structure. Little has changed since that 2011 assessment and domestic media outlets haven't been able to provide a clear picture of the unlisted holding company's shareholding. "Who owns HNA? This is a question that only a few could answer clearly," Time Weekly concludes.
The magazine points out that HNA's major shareholders are likely to include the Hainan government, as well as an entity collectively owned by HNA's staff – although the latter is basically controlled by senior executives such as Chen Feng (to complicate things further, HNA has been transferring portions of the employee stakes to a charitable fund, of which even less is known).
The non-transparent ownership of such a vast business (at least 454 entities as of 2015, according to a report by Shanghai Brilliance, a Chinese credit rating agency) also stirs speculation that HNA has been prospering from connections in Beijing (i.e. access to cheap loans and political protection from some of the Party's influential 'red' families).
A second question is whether its balance sheet is robust enough to sustain its expansion drive. WiC flagged a similar warning about HNA and its equally acquisitive counterpart LeEco last year (see WiC346). LeEco is now mired in deep financial trouble, with customers and business partners complaining about delayed payments. But HNA seems unconcerned (maybe that's because it has been borrowing money on more beneficial terms than even the US government – that's according to Bloomberg estimates based on a prospectus for HNA bonds last year).
No one is quite sure how much debt HNA has incurred as a whole, although Beijing News says HNA's listed firms have gearing ratios of over 70%. The company professes calm, claiming that it has tapped less than half of its available credit lines of RMB530 billion. "Most of the time economists don't truly understand how enterprises grow," Chen once remarked, addressing similar concerns. And he also implied that he isn't discomforted by HNA's ballooning balance sheet. "When there are too many fleas, you simply won't feel itchy," he surmised cryptically.
(This article originally appeared on Week in China on April 21, 2017.)