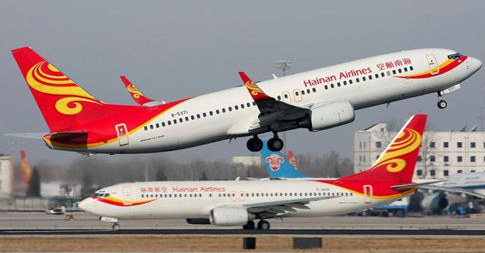 China's HNA Group Co., Ltd., has told creditors that it is facing a liquidity shortage of at least RMB15 billion (US$2.4 billion) as it approaches a deadline to repay debts in the first quarter, according to media reports citing insiders.
The company has around RMB65 billion (US$10 billion) in debt which is due in the first quarter. Media has reported that some of HNA's major creditors are considering forming a committee to apply pressure on the company.
HNA did not respond immediately to an inquiry from China Money Network to confirm the information.
HNA has built up its massive debt over the past few years with aggressive acquisitions. As of end of last August, HNA spent RMB15.6 billion (US$2.4 billion) on interest, more than any other non-financial firm, listed or unlisted, in China. HNA's credit rating was reduced last November to B, five levels below investment grade B+ by S&P, due to Beijing's increased oversight of corporate debt and HNA's rising funding costs.
In addition, the company is reportedly selling about 20 commercial properties abroad, including an office building on Mission Street in San Francisco and 850 Third Avenue in New York City. Both were bought as recently as 2016.
Last week, media also reported that it has agreed to sell a building in Sydney to Blackstone Group for around US$161 million.