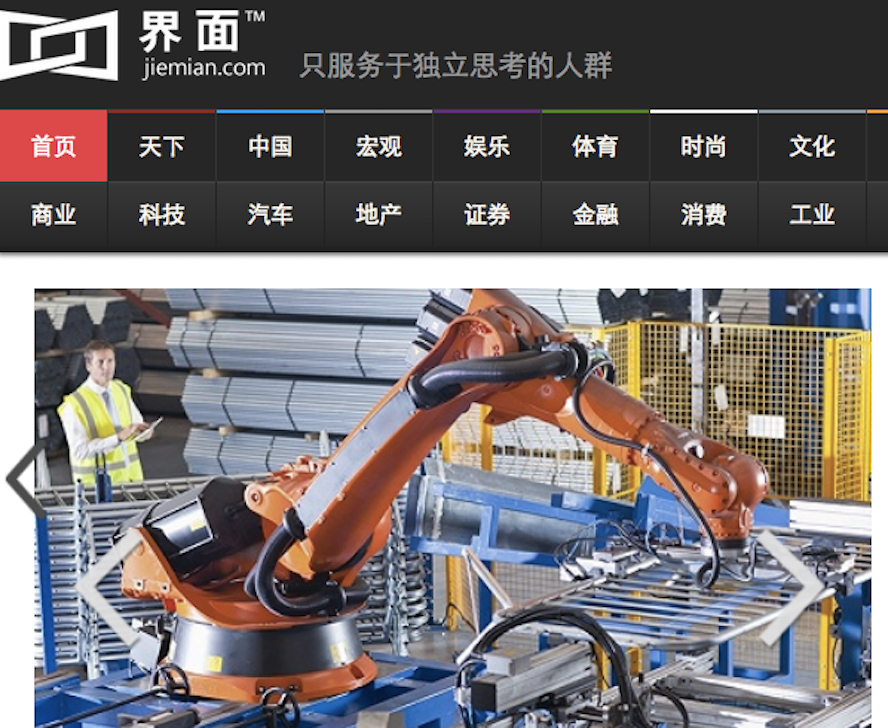 Chinese media firms Jiemian and Cailian Press have merged to create a powerful financial news and information giant in the media intelligence and data space in China, the companies announced today.
The two companies have completed the merger via a share swap deal at the end of 2017, top executives announced today. The merged company, to be renamed Jiemian·Cailian Press, will focus on the provision of media, information, data, services and transactions to expand their reach together.
"Creating mainstream financial media and new-generation financial data services provider based on mobile Internet with strong international recognition is one of Shanghai's key infrastructure objectives. It is also an important element to strengthen Shanghai's influence as an economic and market center," Qiu Xin, the Party Secretary General of Shanghai United Media Group, the parent of Jiemian, said in an internal meeting.
The merged company will reach nearly 100 million users with a valuation of RMB5 billion (US$790 million), according to the official announcement.
Founded in 2014, Jiemian was backed by Shanghai United Media Group with support from Hony Capital, Guotai Junan Securities, Xiaomi Inc., Qihoo 360 and other Chinese companies. The company aims to provide media content, information and news for the emerging Chinese middle-class via online portals and mobile apps.
Jiemian reports on over 200 companies daily and has 120 million registered users. It has built investment, e-commerce, recruitment and social networking services as ways to monetize its network.
Cailian Press was launched in 2015 by Blue Wale Media (Lanjinger.com) and Securities Times newspaper to provide a newswires service for A-share investors. The 24 hour newswires monitors hundreds of Chinese media firms on information and news of thousands of Chinese listed companies and private companies.
Blue Wale Media was founded by journalists from leading Chinese online news portals Sina.com, Sohu.com and Tencent in 2014. The online portal was created to provide services to technology journalists.
In the internal meeting, Qiu Xing said that the merged company will aim to create China's "Bloomberg," a dream shared by many financial media and data company. Earlier this month, an investor corsortium led by funds managed by CITIC Capital Holdings Ltd. and Chinese media firm Caixin Global agreed to acquire a unit of London-listed Euromoney Institutional Investor PLC for US$180.5 million, also aiming to become "China's Bloomberg."