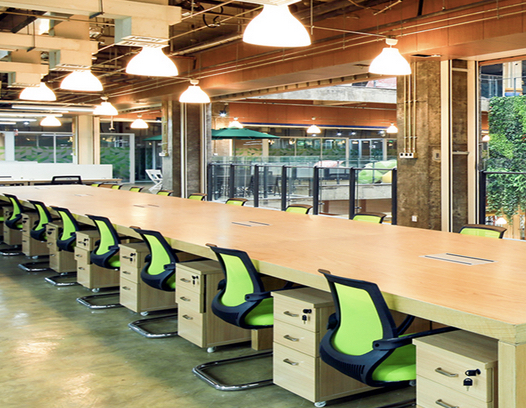 China co-working space UrWork (Beijing) Venture Investment Co. Ltd., also known as Ucommune, announced that it has completed its acquisition of China's Woo Space. The company's valuation now stands at US$1.7 billion, the company said.
The announcement comes two months after Ucommune's acquisition of New Space. Last month, Uucommune raised an additional RMB110 million (US$17.4 million) from existing investor Qianhai Wutong Mergers and Acquisition Funds.
"The merger draws on the cultural and technical strengths of both companies – community spirit, commercial development, and ecological development," said Mao Daqing, founder and chairman of Ucommune,  "All our members will be integrated to our Ucommune platform to enable more efficient and effective operations and better community synergy."
Ucommune was formerly known as UrWork, but adopted the new brand name in December in the face of legal action from U.S.-based competitor WeWork.
Founded in 2015, Woo Space has 23 locations in China, covering a total area of 100,000 square meters, servicing over 700 enterprises. Its investors include Matrix China, Xinli Capital Group, Meihua Angel Investment and Qingshan Capital.
In early 2016, Ucommune participated in the A-round financing of Woo Space through strategic equity investment.
The Chinese co-working space business has experienced rapid growth in recent years. It is estimated that by 2019, the total operating area of co-working spaces in China will reach 51 million square meters. By 2030, 30% of office space will exist in the form of co-working spaces.