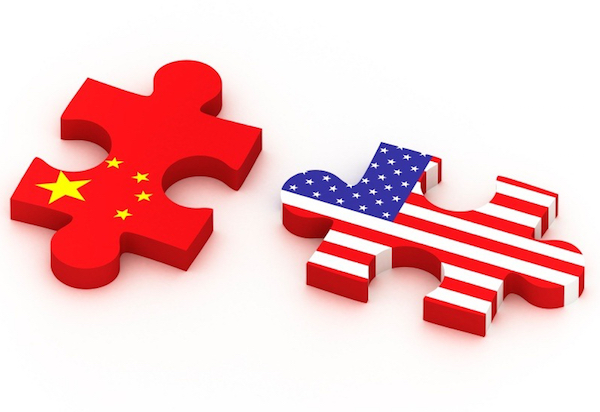 Investment flows between China and the U.S. fell sharply in 2017, brought on by a combination of "policy and politics," according to a new report by the Rhodium Group.
Total foreign direct investment (FDI) transactions between China and the U.S. completed in 2017 stood at US$43.4 billion, down 28% compared to US$60 billion in 2016, almost exclusively due to a fall in Chinese investments in the U.S. The amount was, however, the second highest year on record.
Chinese FDI in the U.S. fell to US$29 billion in 2017, from US$46 billion in 2016. The decline would have been steeper without the inclusion of US$18 billion worth of Chinese acquisitions in the U.S. that were announced in 2016 but completed in 2017, the report noted.
The decline was driven in part by a Chinese government crackdown on overseas investments by debt-laden Chinese companies. Hardest hit sectors were entertainment, real estate and hospitality; areas that Beijing has asked companies to reduce investment. Chinese investment in U.S. technology and biomedical sectors remained strong.
That may change due to increased screening of Chinese investments in the U.S. tech sector by the U.S. Committee on Foreign Investment in the United States (CFIUS) amid heightened trade security concerns. Rhodium estimated that more than US$8 billion worth of investments were abandoned in 2017 due to unresolved CFIUS concerns.
American investment into China was almost unchanged at US$14 billion, versus US$13.8 billion in 2016, which the report put down to Beijing "delaying market reforms and meaningful liberalization of market access for foreign investors." In a speech on Tuesday, Chinese President Xi Jinping indicated that China could lift limits on foreign investment in key Chinese industries, including automobiles and aircraft.
Historically, however, China is still playing catch up to the U.S. in terms of direct investment. U.S. companies have a cumulative total of US$256 billion worth of investment in China, versus US$140 billion worth of Chinese investments in the U.S., according to the report.