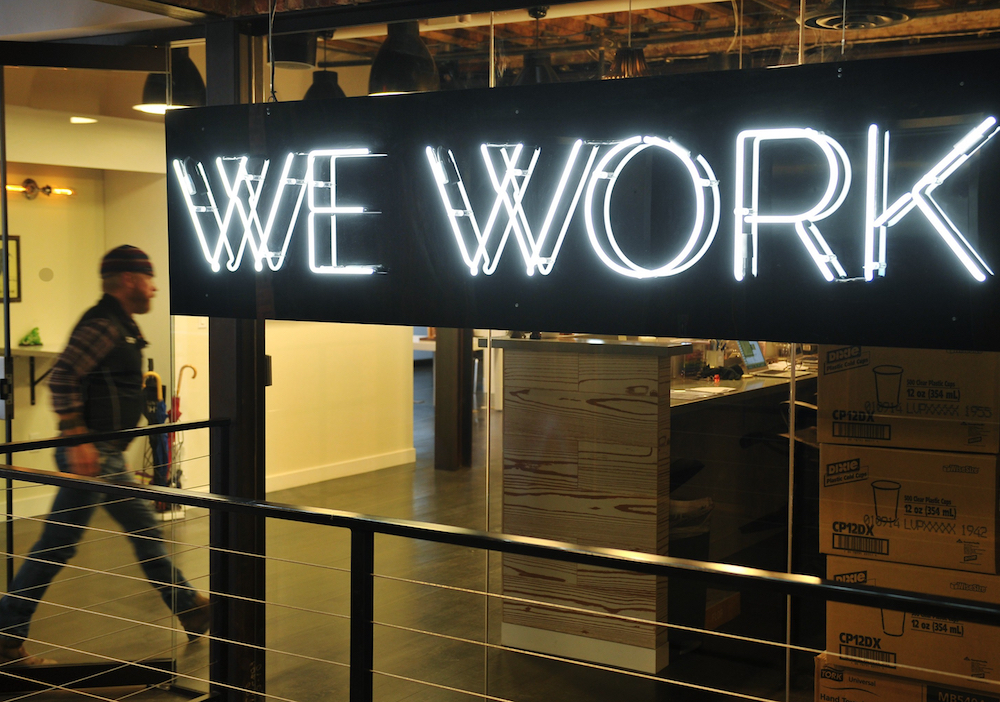 Global co-working giant WeWork's China unit is reportedly buying Chinese shared office space startup naked Hub for US$400 million according to sources close to the deal.
The acquisition price for the deal will be settled by a combination of cash and equity. The two companies are reportedly planning to make the formal announcement Thursday. A representative for WeWork based in Singapore declined to comment on the news in an email message sent to China Money Network.
This would be the first major deal for WeWork in China as the New York-based company's China unit aims to strengthen its dominance in the booming Chinese co-working market. It also sets up a growing rivalry with Chinese competator Uucommune, formerly known as UrWork.
Founded by Shanghai-based luxury resort operator naked Group in November 2015, naked Hub has built and operated more than two dozen co-working space hubs in Shanghai, Beijing, with a total 46 locations in Asia, including Hong Kong, Hanoi and Ho Chi Minh City. Shanghai is still its largest base, with 12 locations citywide and almost 100,000 square meters of work space and 15,000 seats.
In January, naked Hub announced an agreement to acquire a 70% stake in Gravity, a premium co-working space in Australia, with the stated aims to open at least 200 locations across five Asian countries by 2020.
WeWork set the stage for its China expansion almost a year ago. In July 2017, Chinese private equity firm Hony Capital and Japan's SoftBank Group Corp. agreed to injected US$500 million into an investment vehicle to operate WeWork Cos.'s China unit and fuel the American co-working giant's expansion throughout China and compete with local rivals, especially UrWork and naked Hub.
With the acquisition of naked Hub, WeWork's largest remaining competitor in China will be UrWork, which earlier this year adopted a new trade name, Uucommune. That company has also been raising money and making acquisitions to get a larger piece of the fast-growing co-working space sector. Globally, the sector has witnessed an  annual growth rate of 66.2% from 2007 to 2017 in terms of the number of co-working spaces, according to Satista.
In March, Uucommune announced that it had completed its acquisition of China's Woo Space, boosting the company's valuation to US$1.7 billion. The announcement came two months after Ucommune's acquisition of New Space. And in Fubruary, Uucommune raised an additional RMB110 million (US$17.4 million) from existing investor Qianhai Wutong Mergers and Acquisition Funds.
Other investors within the shared office space sector in China have also been busy in recent weeks. On March 29, Shanghai-based co-working space operator MixPace raised a Series B round of US$63.6 million, with participation by Zhongnan Group. And on March 27, Chinese co-working space Mydream+ completed a RMB300 million (US$48 million) series B funding round led by Ocean Link, participated in by the existing investor Joy Capital and M31 Management Fund, a unit of Giant Group.
With so much investor money at stake, it appears likely that WeWork's naked Hub acquisition is just the start of an intensifying mergers and acquisition war in the co-working space sector.