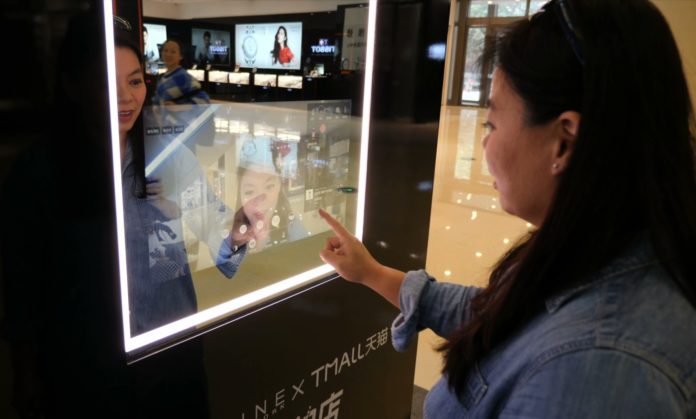 Chinese e-commerce giant Alibaba Group Holding Limited has inked a global strategic partnership with Swiss luxury group Compagnie Financiere Richemont SA to form a joint venture, tapping into China's vast retail market by providing enhanced access to overseas luxury brands, said the duo in a joint statement released on Friday.
The partnership will bring the retail offerings of YOOX NET-A-PORTER GROUP S.p.A. (YNAP), an online luxury retail subsidiary of Richemont, to Chinese consumers. Specifically speaking, the company will launch two mobile apps for YNAP's Net-a-Porter and Mr Porter multi-brand, in-season online stores.
Meanwhile, Net-a-Porter and Mr Porter will also have their online stores opened on Alibaba's Tmall Luxury Pavilion, an online marketplace designed to extend the experience of offline luxury to e-commerce.
Leveraging YNAP's relationship with some 950 luxury brands currently distributed in China, Alibaba will assist the development of the joint venture by providing it with technology infrastructure, marketing, payments, logistics and other technology support.
"We believe this announcement is just the beginning of a long-term partnership," said Daniel Zhang, chief executive officer of Alibaba, who believed that Alibaba and YNAP will be well positioned through this partnership, to capture China's expanding luxury market that is expected to account for nearly half of the global luxury market by 2025.
The online luxury fashion retailer YNAP said that it has established offices in America, Europe, Middle East and Asia, and delivers to more than 180 countries around the world.
YNAP's parent company Richemont reported sales of €10.97 billion (US$12.47 billion), operating profit of €1.84 billion (US$2.09 billion) and profit of €1.22 billion (US$1.38 billion), for the financial year ended 31 March, 2018.
Established in August 2017, Alibaba's Tmall Luxury Pavilion seeks to bring the same brand exclusivity and tailored shopping experience that consumers would get in a brick-and-mortar store to the e-commerce world. The platform has seen the participation of nearly 80 brands including Burberry, Hugo Boss, La Mer and Maserati and Guerlain (LVMH).
The platform is claimed by Alibaba as part of its multi-phase "new retail" business plan that will eventually offers a suite of marketing and omni-channel shopping solutions.