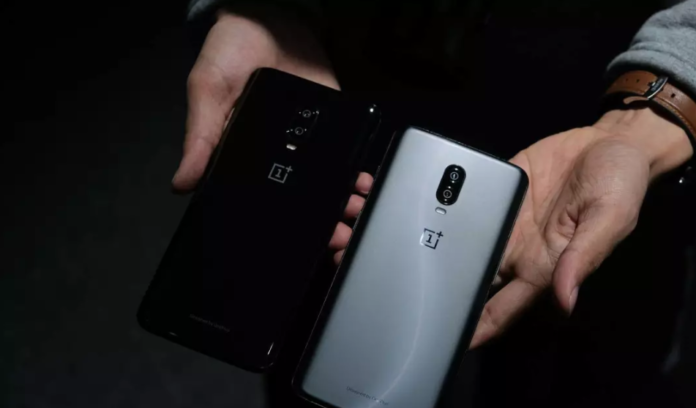 Chinese smartphone manufacturer OnePlus on Monday announced that it has sealed the first wireless carrier deal in the US with mobile operator T-Mobile, set to sell its new phone OnePlus 6T in America.
The OnePlus 6T smartphone will be launched officially in the T-mobile's 5,600 retail stores on November 1, with the price starting at US$549, said T-Mobile at an event in New York on Monday.
The upcoming launch of OnePlus 6T makes it the third Chinese smartphone maker, after ZTE Corporation and Coolpad Group, to ink a partnership with a US carrier. It is also the first time a OnePlus smartphone has made its way through a wireless provider in America.
"We surprised T-Mobile as we only took 11 months to seal the partnership, which usually takes an average of 16 to 17 month for other smartphone manufacturers," said Chinese technology-focused news portal PingWest citing Pete Lau, founder and chief executive officer of OnePlus.
Unlike the Chinese smartphone market where the retailers dominate the distribution channel, domestic carriers in the US have led the majority of smartphone sales.
According to statistics conducted by research firm Counterpoint, the four largest American mobile carriers, namely AT&T, Sprint, T-Mobile and Verizon, accounted for 74.4% of the country's flagship phone sales in the second quarter of 2017 while the rest were purchased through retail and online channels.
OnePlus' partnership with T-Mobile comes at a time when the US government is taking a series of actions to protect its intellectual property. The country's AT&T and Verizon have canceled their plans to work with China's Huawei on selling high-end phones due to pressure from the authorities amid the China-US trade war.
Founded in December 2013, Shenzhen-based OnePlus primarily produces smartphones, earphones and mobile accessories. According to the company's website, it has been serving in 34 countries and regions around the world as of July 2018.
The company turned to profit in 2017, and earned US$1 billion in revenue in the same year, according to fastcompany citing Pete Lau.
In terms of its operation in other countries, OnePlus has managed to carve a niche for itself in the Indian smartphone market.
According to Counterpoint, the company has dominated India's premium segment, with phones priced at over Rs 30,000 (US$407.75), in the second quarter of 2018 ahead of Samsung and Apple.