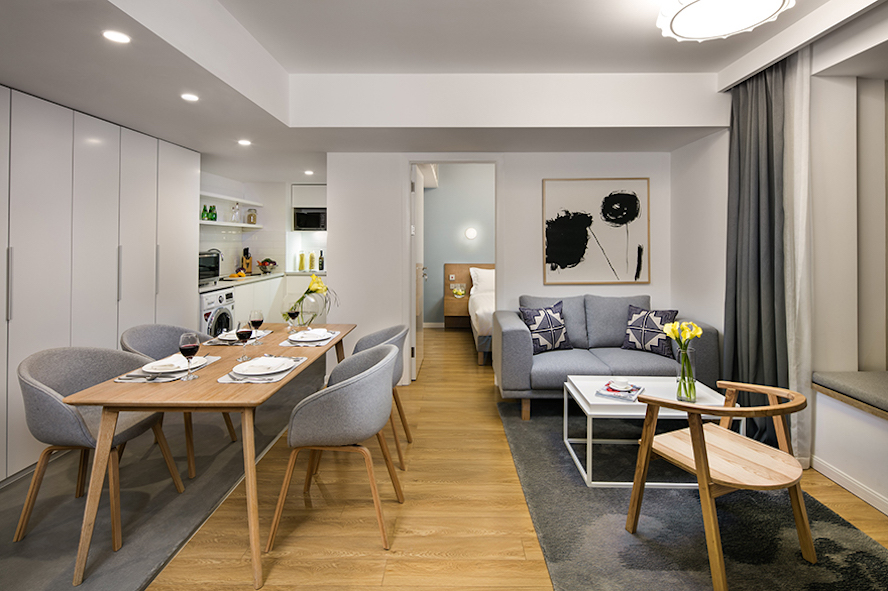 Chinese online long-term apartment rental platform Danke Apartment is acquiring its homegrown counterpart iShangzu for US$200 million in an attempt to raise its stake in China's rental housing market, according to a statement released by Danke Apartment on Thursday.
The US$200 million acquisition, once successfully closed, will see iShangzu's assets and shares wholly merged into Danke Apartment. The deal will bring the number of apartments operated by Danke Apartment to nearly 400,000, covering 10 first tier cities as well as emerging metropolises.
The deal will potentially set a record in the Chinese long-term rental housing market as both companies are among the top 10 market players in China. According to statistics released by Chinese industrial research company Askci in September 2018, Danke Apartment ranks fifth in terms of company valuation in the apartment operating industry, followed by iShangzu at ninth.
Danke Apartment was founded in January 2015 to primarily serve newly-graduated students and young white-collar workers. The company's website shows that it already has a presence in nine Chinese cities, with about 320,000 apartments under operation. According to its founder and CEO Gao Jing, cited by Chinese technology news portal 36Kr, Danke Apartment retained a 95% occupancy rate as of early 2018.
The company completed a US$70 million series B+ round of financing led by Tiger Global Management in June 2018, months after a US$100 million series B round of financing led by CMC Capital and Banyan Capital.
The acquisition comes at a time when the Chinese government is pushing the development of the home rental market to address housing demand from urban newcomers, and various market players have all ramped up efforts to grab a larger chunk of market share.
Uoko.com completed a C1 round worth RMB1 billion (US$157 million) in May 2018, while QingKe received an investment from Morgan Stanley Private Equity Asia and private equity fund Crescent Point one month earlier. In January 2018, Ziroom as well, raised a RMB4 billion (US$622 million) series A round led by Warburg Pincus, Tencent and Sequoia Capital China.