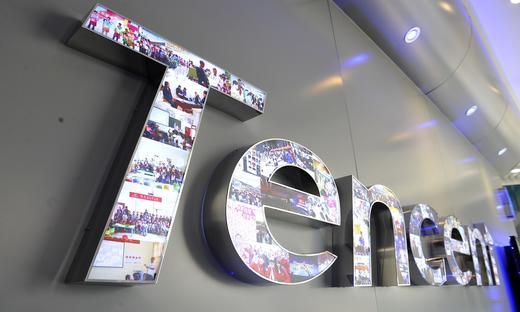 Chinese internet giant Tencent has poured hundreds of millions of yuan in Eastern Jinxin, a Beijing-based high-tech company that specializes in big data products and solutions, seeking to "jointly construct a big data ecosystem" that delivers digital solutions to corporate clients, said Eastern Jinxin in a statement released on Sunday.
Along with the investment, the two companies also formed a strategic partnership to join forces in the big data space. The duo will actively involve in the research and development of products and solutions that "can leverage the big data resources in fields like government affairs, finance, and industrial engineering," said Eastern Jinxin in the statement.
"The cooperation will combine Tencent Cloud's capability in building basic products based on cloud computing and big data, and Eastern Jinxin's experience in applying big data products and services in various industries," said the company. Tencent Cloud is a cloud computing service unit of Tencent.
The strategic partnership came as China is ramping up efforts to promote big data development. The Chinese chief administrative body, the State Council, set a goal in December 2016 to build "a big data industry system with advanced technologies, diversified applications, and strong digital support" by 2020. By then, the overall business income of big data-based products and services is expected to exceed RMB1 trillion (US$148.53 billion), with a compound annual growth rate of about 30%.
As the latest in a string of enterprises that is backed by Tencent in the big data space, Eastern Jinxin, fully known as Beijing Eastern Jin Technology Co Ltd, was founded in February 2013 to operate as a high-tech company that delivers products and services in areas like data warehouse, data management and control, data applications, and data mining.
The investment is less prominent compared to the fundraising sizes of other Tencent-backed start-ups. Among them is Chinese big data solutions provider MiningLamp Technology, which raised RMB2 billion (US$296.77 million) in a series D round led by Tencent in late March. Previously, the company also secured RMB1 billion (US$148.46 million) in a series C round led by Tencent and Huaxing Growth Capital in April 2018.